Because I love perler beads
One of the reasons why am I not blogging as often is because I'm so addicted to making perler beads! I first saw perler beads accessories during my Taiwan trip in March 2008. I thought they were very very cute but I had no idea what they were and I did not buy even a single of them. They were really cute. Then, I started to see this trend here in KL recently. Everywhere, bazaar and the internet. Everyone is making and selling them and yet, I have no idea what and how and why and where, I know nothing about them. Then I finally bought my very first piece online from Miut miut.

Then coincidently, I found out that one of my very good friend, Puiyeen knows how to do it and it was during the time where I started to plan for my Envelopes! And so, I asked if she could supply us and she agreed! But I'm still not satisfied. I keep bugging her and asked her how she did it. Hahaha. Damn annoying. And for her bring kind, she lend me her stuffs and taught me how to do it. Since then, I'm addicted to it already. Besides the designs that she supplied, I added my own designs for sale too!

You see lar...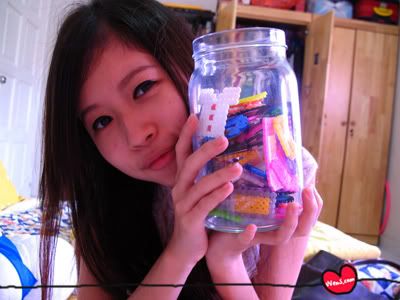 #01 I've got a jug of designs!!




#02 My favourite design, the camera made by Puiyeen.




#03 The oh-so-classic floopy disk.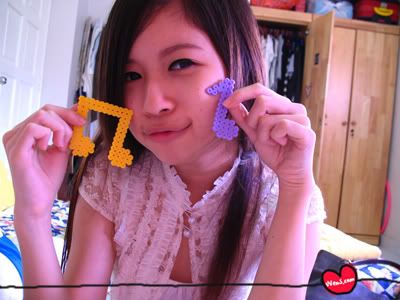 #04 Music notes!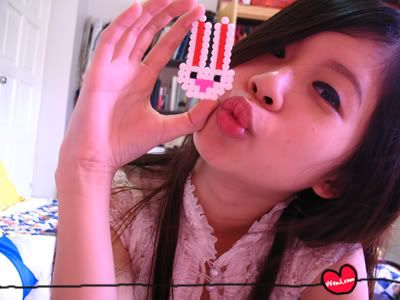 #05 The white bunny and the act cute me. Hahaha.




#06 Cupcake and chocolate sundae. Yummy!




#07 Somewhere over the rainbow... * My eyeliner got problem* :(




#08 One complicated design, the bubblegum dispenser! I dint came up with this idea myself, I referred it from someone else. And I'm loving it!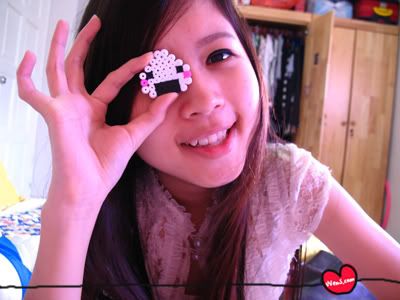 #09 SUSHI!!!!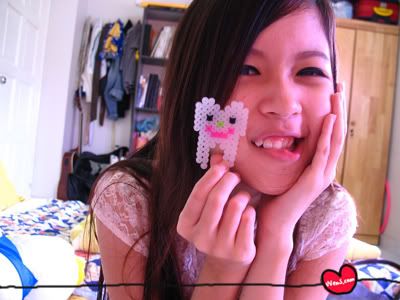 #10 I've got a tooth ache! :( Really, my wisdom tooth is killing me.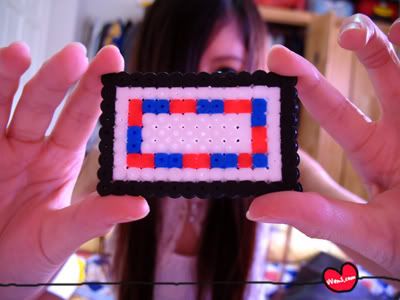 #11 And hey, how can I forget about The Envelopes! :) :) :)

And ya, all these are for sale. For more details about my perler beads accessories please click here!!! SUPPORT SUPPORT!! :)



p/s : The ants are still in my room man. I wanna cry already!

Labels: General