Because there are ants in my room
Sounds dirty? Well not really actually. Haha. not trying to cover up my backside but I love to keep my room clean but recently, I realize that there are ants in my room. One is normal. Two is normal but following by three, four, five, six ants in a row is not normal. Grr. There must be something in my room that attracts the ant. I hate to see ants crawling on my table, round and round my laptop and stuffs.

And so, I went around my room to look for the cause. But I dint get to find it. Then, I went to my cupboard where sweet stuffs where hidden in there to check whether is that the cause of the ants living in my room with me :(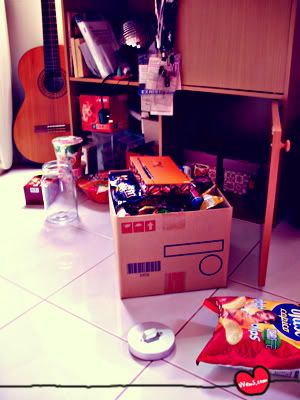 #01 My funny funny collections....




#02 Of M&M's and random candies with cute packaging!

Hahaha. So its not very surprising to see ants in my room also BUT I cleaned all these wrappers before I keep them in this big box. I even sealed them weh. How did the ants came by? By anyway, since I had to take them out therefore I decided to snap a few pictures of my collection to share it with you guys. Hahaha. I wanna show off a bit ;p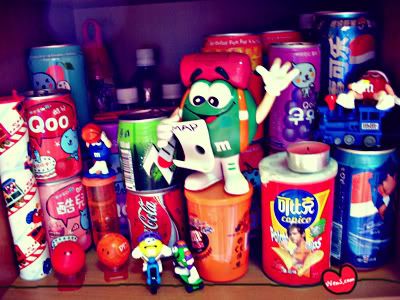 #03 Some M&M's dispenser, Qoo soft drinks collection and Jay Chou on Pepsi and Capico crackers collection. I have got more but very very lazy to take them out.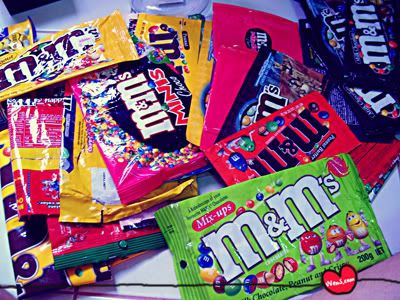 #04 The empty, only packaging M&M's I collected since ages. I had to empty them or not you will see worms in the chocolate when you open up the very next time.




#05 The new collections of special flavors sold on special occasions. I havent get them emptied. Lazy. But no ants!!!! Confirm!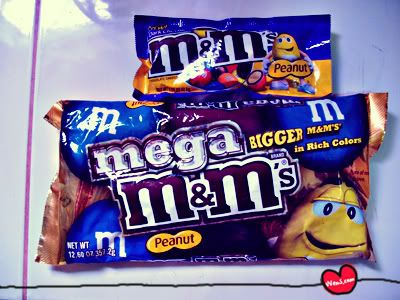 #06 Have got a gigantic one but I
berat hati
to eat them up :(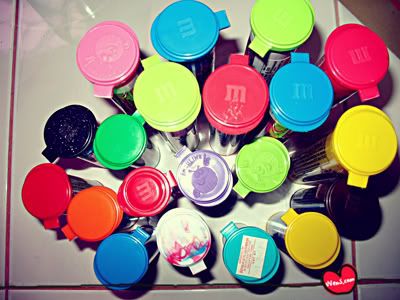 #07 I love colourful things....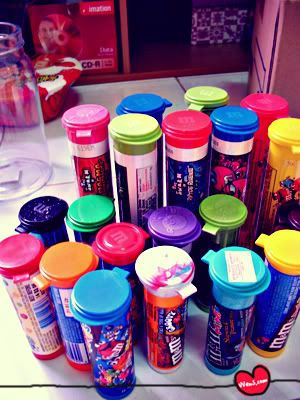 #08 My colourful chocolate tubes.

I've got more to share but a bit lazy already. And I'm running out of time. I am very very geram now. I want to look for it but I'm in a hurry to work now. ISH. But weh, nice or not my collections? HAHAHAHA.

Cioaz for now. See you.

Labels: General