The Hotties and The Nottie
I think my title sounds like, or it is the title of the not-so-new Paris Hilton's movie (not available in Malaysia's cinema). Haha. This post is a tag post I delayed for quite sometime already until I dont remember who tagged me. But its okay. This is an interesting tag where you should post and talk about 9 HOT men and 1 NOT. You can call it the drooling tag. Hahahaha. But you will stop drooling at the end of the post because there is a NOT :)




Hottie #01


Name : Jay Chou, Zhou Jie Lun
Age : 26 years old and 40 months :)
Hot meh? : Obviously, its gonna be Jay Chou right. I know he may not be hot to a lot of people but seriously, he is to me. Most of the time he looks dumb and cool. I think the hottest thing about him is his talent that made me adore him so much. He has hot voice okay. He look hottest when he plays piano and sings. And he looks hottest when he has his fringe back of his forehead. Click
here
to see how hot can he be without the fringe covering his forehead! :)



Hottie #02



Name : Daniel Wu, Wu Yan Zu
Age : 33
Hot lor! : Even guys think that he is hot! Hahahahahaha. I am not a big fan of him but I will watch his movies and watched majorities of his movie. I like the bad guy him in "New Police Story" when he said, "I'll not repeat my words twice!" So hot can melt. Hahahaha. The hottest thing about him is his lips!!! He also pouts them one.



Hottie #03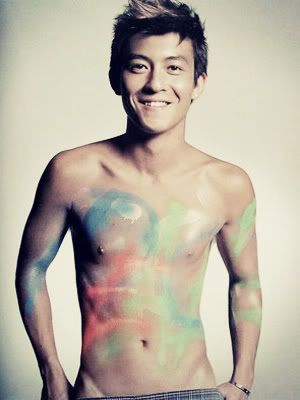 Name : Edison Chen, Chen Guan Xi
Age : 27
Still hot ka? : Yes, even after the sex scandal. I think he is hot but not so hot already. The hottest thing about him is his eyes I think. Haha. And did you know I did a presentation about him and his sex scandal in one of the college's assesment. My result was satisfying leh! Hahahaha. I like his movies too but too bad he is not going to be in any of the movies anytime soon :(


Hottie #04




Name : Louis Koo, Gu Tin Lok
Age : 38 already wor..
Old hottie! : Hahaha so what if he is old already. He is still hot. I like all the TVB series that he is in. I watched like all of them even his comedies one. Damn funny. Hahahaha. Hottest thing about him is that he looks very good in the tanned skin. Hehe. There is only once that I think he doesnt look hot, in the movie Protege. Haha.


Hottie #05




Name : Takeshi Kaneshiro, Jin Cheng Wu
Age : According to Wikipedia, he is only 34!
Sizzlin' hot weh : Hahahaha. Super hot. I cannot tahan but to stare at this poster of his outside 1Utama everytime I pass by that place. I know you do too, dont lie!


Hottie #06




Name : Mike He, He Jun Xiang
Age : 24
HOT! : Some people says he looks like Jay Chou in some angles. Hahaha. Yes sometimes lar. But he is somehow somewhat hotter than Jay Chou, the looks lar. I love his brows. I love his eyes, can kill. But to some people, he is not hot but a pretty guy. Very man to me though. Hahahaha. I love his dramas, "Devil Besides You" and "Why Why Love". Damn nice. He is very very very mean in the show but cannot resist to like him too. Hahahahaha. And I think the hottest thing about him besides his eyes and brows, is his hair! Do you know how much I dislike guy having long hair? Super super super hate it. But I think he is the only guy (in a million) who I think looks good in long hair! WA! *faint* But wait, I am also not a big fan of him. Just thought he is very leng chai.


Hottie #07




Name : Jason, Ruan Jing Tian
Age : 25
Hot? Huh? : Most of you may not know him because he is somewhat a new actor in Taiwan, but always a top model there. I think he is hot because I have been watching his drama, "Fated To Love You" now. The hottest thing about him is his eyes and brows too. Hahaha. You guys must watch this drama. This is a very very unique and funny story. Oh, he is not Ming Dao okie.


Hottie #08




Name : Shinichi Kudo, Xin Yi
Age : 17 in the anime
Haha. Hot? : Yes, because he is damn smart. Hahahahahahaha. Very smart. I love the anime, Detective Conan a lot a lot a lot! And Shinichi actually looks like someone significant to me. Hehe.


Hottie #09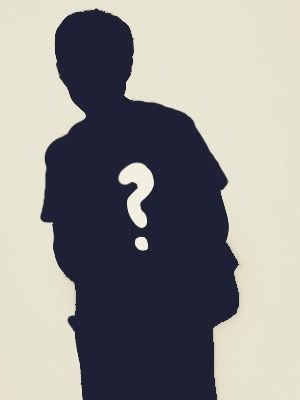 To me, these are all the hot guys in the Asian entertainment industry. I super cina one. All the guys I like also cina. And the last hottie, I'll save it for myself. My mr. I-have-a-crush-on-you. Hehehe. And he actually has or should have some of the features I like, I mentioned above. Hahahahahha.




The Nottie!

I think I'm giving him some attention. I'll try to make this short.




Name : Kenji Wu, Wu Ke Qun
Age : 29
YER : Look at him! Yer! How dare him to call Jay his slave of music. Saying Jay overshadowed him. And he will over take Jay's place within 3 years. Hello. You got mirror at home or not? This is like your second year already right? Haih. So pathetic. Everytime also copy Jay's music. Your new song, "Write poem for you" also copy Jay's "Common Orane Jasmine" one lor. The concept, even the poster. And dont sing "Yo yo yo" because you said those who sings that are losers. EEW. Okie. Enough already. I'm polluting my blog. Enough attention for him. Too much more to mention. Who wanna join Natalie and I in Anti Wu Ke Qun club? Hehehehehe.



And I tag all the girls in my blogroll :) WEE. I wanna see hot guys. *Leaving in a rush*
Labels: General