Did you read the paper today?
Because if you did read The Star R.Age, its me! The cover of it.... I mean the picture! YAY!




A few days ago a collegemate of mine asked me if I could send her a few of my best shots forher assignment. I agreed. I can't think of any reason to reject since I'll be given credit. I sent her 7-8 pictures which had similar styles; blue skies and spontaneous shots.

Today, I received a phone call from her in the middle of my class telling me that the pictures are published. I thought they were going to be as big as a name card in the pages inside. I never expected my picture to be publish that big until they passed me the paper. Of course, I was suprised and happy! But to think over again, that picture was not entirely mine. Half belong to Carmen because we played with it together, if you remember the post few months ago. Lucky it isnt credited in the cover and now, I'm doing it. :)

Then, I flipped the pages. I see so many familiar faces. The paper seem to be flooded with all the Mass Commie people from Taylor's College. Most of them are the Phunk People :) Then I saw another few shots of mine.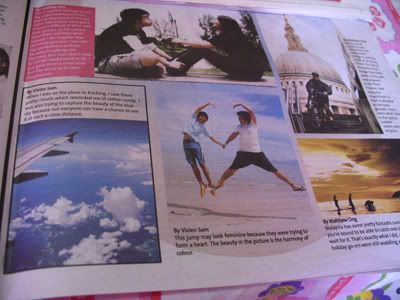 The pictures were snapped spontaneously, and look at the sky.! Uuh! I go excited when I see my name there. Hahahaha. And forgive me for the lousy captions. I thought they would paraphrase it in a better way or delete them so I crapped, basically.




Besides this, the R.Age published another 3 shots of mine during the Project Phunk. Wee! I'm very happy lor although there were no credits. Good enough to be published already.


*Jumps around* Very happy and I camwhored a little ;p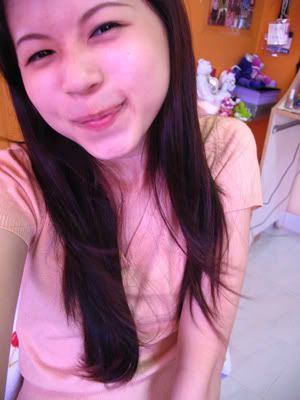 Still very happy :D