One night in the temple...
A week ago, I got my grandpa a tv commercial job. The pay was good and I thought, "Why not?" And so, we agreed to the job. And went for shooting last night. His role was a monk, head of the monks in a temple. The product is from India er, men's singlet. Named Lux. I thought it was the soap Lux at first. Haha.
0726pm - I left my house together with my mum. We headed to my grandpa's house.
0743pm - We reached my grandpa house. Hanged around with my cousins while waiting for my grandpa to get changed.

0750pm - Headed to the shooting location. Some temple near Petaling Street. ;p

0812pm - We reached the location early, because the traffic was very smooth! How I wish the traffic will be like that everyday. We were early anyway.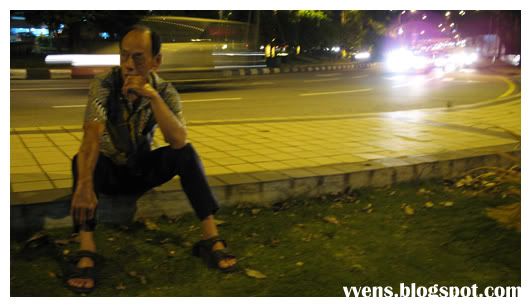 0830pm - The shooting is supposed to start by right, but they are not done with the set ups. The main lead, a famous star from Bollywood (they claimed, because I dont watch them) wasnt even there yet!

0835pm - There were food catering for the talents. We ate, we digested and we packed the food home! We're not kiasu but we were told to do so. There were a few uncle who took like 2 big bags of food home. *faints*

0840pm - I was restless, the others were too. There were 20 talents all together (kelefehs!) included my grandfather. Only 6 among the were youngsters that were all bald headed. Haha. Most of them smoked to kill time. ISH! That annoyed me.

0900pm - Wardrobe dressing! Everyone was getting ready. Everyone get changed in their monks' attires. Everyone was looking very funny! ;p

0917pm - Settle down. Some uncles get to trim their hair. But my grandpa has hair extension! Although its facial hair extension, dont play play, he has a personal make up artist you know! Hahaha. They made him look 10 years older in the shoot.
0930pm - THE BOLLYWOOD SUPERSTAR IS STILL NOT HERE! And he was making, like 15 old men waiting for him. And me, of course. ;p

1000pm - Still waiting. And the props are not done yet. Very hot one you know the place! Stuffy with smokes of the joss sticks and stuffs. See la! Those old man earn abit of money need to wait for so long, stay in the stuff place, walk on a dusty floor (monks have no shoes), shave their head, and wear 4-5 layers of cloth and sweated like nobody's business.
1030pm - I noticed a familiar face among the uncles. AH! I saw the uncle from Digi's new year commercial, the feng shui master who sounds like, "Hai yi dou la! Hou wong ah! Hou gang yiu wong ah!" (It's here! It's very ong (lucky/luck) here! Very very ong!) He's a very humorous man that kept asking people to eat. Haha.
1100pm - Finally, the star arrived. The props are done. "Roll on the camera!!!" But yet, we still need to wait. Its not the monks' scene.
1125pm - Its my grandpa's part now! Damn cool. He looks so professional in acting. I never knew that! He has to give them bloody loads of expression. Haha. I cant remember how many takes they did but it was indeed, alot!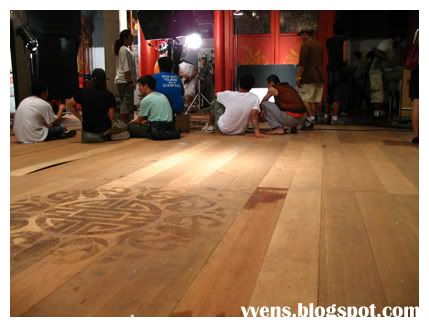 1140pm - The monks get to rest while the staffs change the settings.
1200am - Me, "Omg! When can I roll on my bed? I'm dead tired." *Looks left, looks right* All the uncles, even the young monks are exhausted.
0100am - ISH! Not our turn yet!! Oh, and in case if you're wondering, they served food and drinks for extra people like me too! ;p
0130am - Again, the monks' turn. They have to do the same thing again, but this time they shot at a different angle.

0200am - Still shooting.

0230am - Yes, still shooting!

0300am - Casting manager, Spencer, "AH! One more hour to go. I think 4am lar, maximun then we can leave."

0400am - GRR. Still shooting. Not done yet. 2 more scenes to go. I cannot stand it anymore. I grabbed a plastic chair and I fell asleep on it.

0430am - I'm awaken by the director's loud loud voice. Now, I see more people smoking. As in, the majority people were smoking that I cant smell the joss stick anymore. Damn frustrating. I dont know where to go to avoid the smell.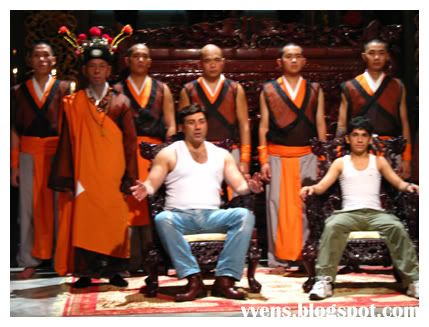 0445am - No more tvc shoot at the moment. Next, photoshoot for the superstar.
0510am - Superstar can leave already. But the extras still need to stay. :(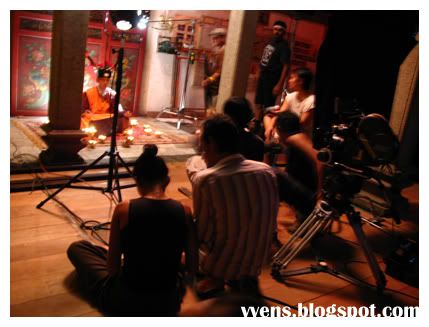 0515am - Single tvc shoot for my grandpa. It was funny. It reminds me of ANTM's cover girl commercial. Hahaha. Oh shit! I need to catch the season finale of cycle 8 like NOW!
0540am - "Oi? I can go to school now..........."
0545am - FINALLY ITS DONE! Everything is done! OMG! Boleh balik rumah!!
0550am - Grandpa changed and took the pay!! YAY!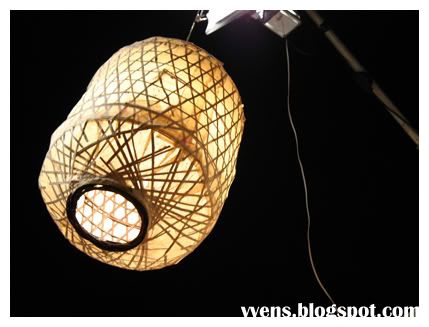 0600am - I'm hungry but I've no energy to bite even if there's my favourite pan mee infront of me. I'll just swallow. :)
0610am - Sent my grandpa home. AH. Damn tired.
0618am - I reached home. My brother was still on bed. Had to wake him up for school. Then, I went to bath.
0625am - Threw myself on the bed and slept with wet hair. Hahaha.
1059am - Received call from Roger, and that makes me wake up to watch some dramas.
1200pm - Drama ended. Pushed myself to the study desk and on my computer and blog. And upload pictures.
1230pm - Started blogging in a half awake mode. Replied an email from Nuffnang. I'm going for the Pirates of the Carribean 3's movie. Are you? If there's no one going with me, I dont think I'll go.
0100pm - Grandpa called, "Wake up! Let's go eat Kentucky! My treat." Me, "Cannot lar... I want to sleep."
0150pm - Finished blogging. ;p
0200pm - I assumed that I'll be on my bed....Waiting for Kentucky to come to me.! :)