Its not mine!
If you think my top is nice in the set of doodling pictures the other day (click here to see), well, *ekhem* it's not mine! It's my little cousin, Tammie's dress.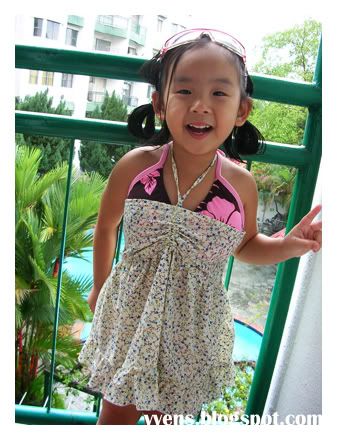 She's wearing an adult's bikini in the picture above because the dress was abit too large for her. And I know she was feeling very unease dressing like that. She kept touching her chest. Hahahah. Its funny to see her reaction. Even funnier when her elder brother who is 6 this year, kept teasing her, "Yer! Hamsap! Yer....." Hahahahahaha...
Now, I can share clothes not only with my mum but also with her! Hahahahahaha.
Labels: Label X