Eye On Malaysia
Have you visited the new Eye On Malaysia in Titiwangsa? I DID! :)


I went there last night with Carmen, Cindy, Yong Tze and Tzi Mun. Alamak. Initially, I planned and called almost 20 people in the girls' gang BUT ended up only 5 of us who are free for fun! ;p We started our journey to Titiwangsa from Ampang at 8pm plus. Lucky there was no jam and the people there were not too much.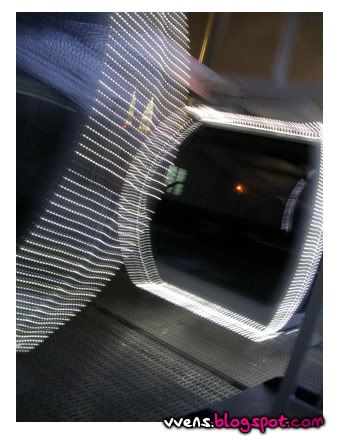 I think the place is quite nice but a little too little of interesting stuffs, to attract young people like us. I personally liked the lights they used on th ceiling of the booths. They were like little stars.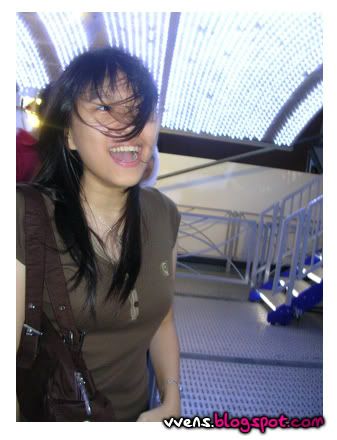 And actually, we were very happy about the cool fan they provided for the visitors. They were hyper strong and windy. Hahah. Cindy's skirt almost got blew away by it. Hahahaha. We waited almost 20 minutes for our turn to get on the gondola. It was such a waste when the fireworks, ski shows and the dance of lasers were on their way when we were lining up. We missed everything lor! And when we got on it, we cannot control ourselves but to start camwhoring and taking pictures around us. As usual.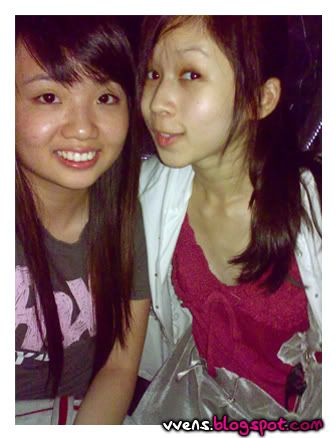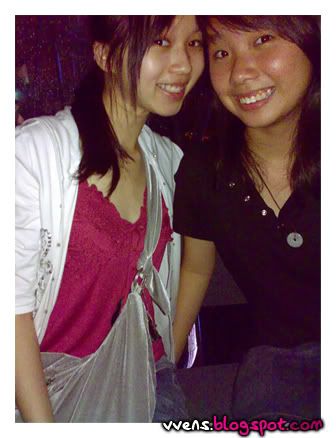 I failed camwhoring with my lousy camera; which I'm going to abandone it soon. The pictures came out uglier than you can imagine. Mainly because it was very dark up on the ferris wheel and that it was shaking continuosly. The pictures above were taken with Cindy's brand new phone, Nokia La'Mour series (She's so rich!).



From the gondola, we can see the view of Kuala Lumpur. Very pretty, I have to say. We can see loads of buildings with the neon lights which are so gorgeous lor. Too bad the fireworks were over or not I can snap more pictures to share it here.

Ooh, one thing I hate about the ferris wheel is the duration of a ride. From what I can see in their official website, they wrote there 30 minutes per ride but we were in the gondola for only 15-20 minutes you know!!! They conned another few minutes which are quite precious to be in the gondola. ISH!


No. I dint stop taking pictures eventhough we left the gondola. The view is so nice. How can I stop? Hahaha. And like the picture above, I took it in a "No Entry" area which I ended up kena scoldings by the security there. So sad you know. "Pergi! Bawa mereka keluar.... Jangan bikin masuk..." he shouted at us. :(
But whatever man, I've got a pretty snap and I cant care much what he says at that time. And we didn't care what the public says too...... Because we were busy snapping pictures like below...


Hahahaha. Some were even pointing and laughing at us. There were a bunch of Malay guys imitating us jumping too, which is quite irritating lar. After jumping, they even started to make stupid hip hop poses which are not cool lor.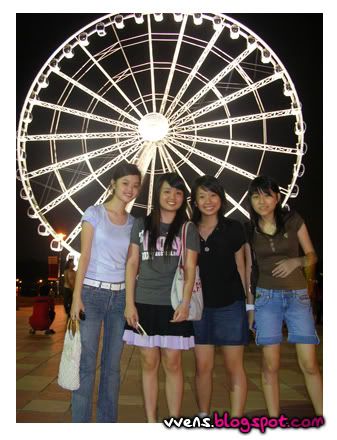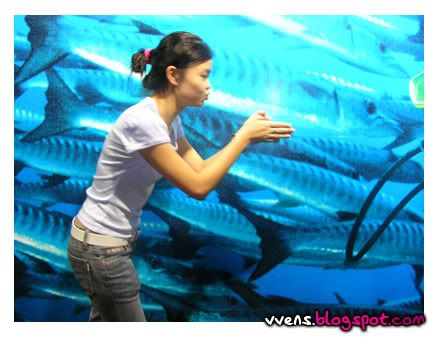 Natalie : I insist, both of you looked alike! ;p


It was pretty fun. We did not even realised that it was already almost 11 after the photo snappings. Hehehe. Once we know the time, we quickly rushed home as we still have to complete up our assignments. Hahahaha.
Click
here
to view more pictures!! :)