I went to Nokia Nuffnang's Silent Halloween Party
Event : Nokia Nuffnang Silent Halloween Party
Date : 1st November 2008
Venue : Borneo Baruk Club


#01 The girls I went with, Carmen who dressed as Velma from Scooby Doo and Iris who dressed as snow lady.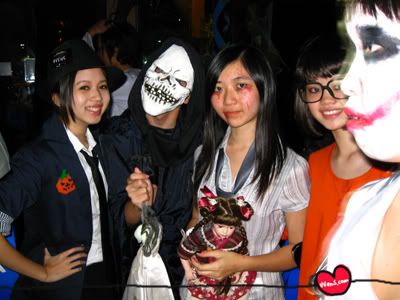 #02 I dress as Michael Jackson weh. Cannot see? Haha. And this is what we called a scary picture ;p That's Jolene the scary joker passing by.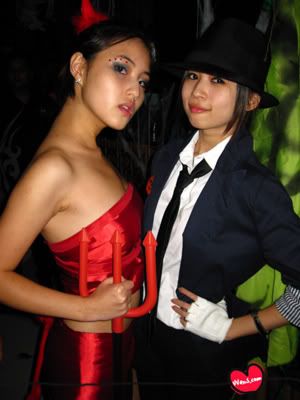 #03 With Ginny, the nuffie of the night.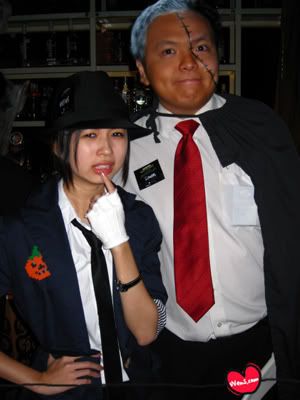 #04 With Simon Seow.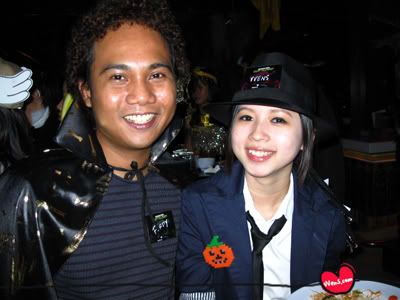 #05 With Firdauz :) I did apply a layer of white powder on my face but cannot really see. Haha. My pumpkin cute or not?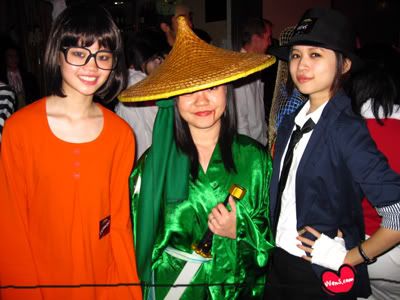 #06 With the samurai!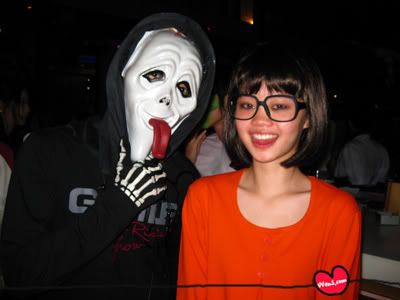 #07 Blek!




#08 With the pretty prisoner.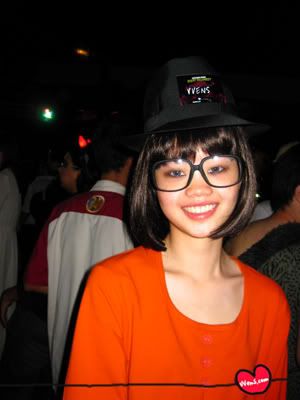 #09 The amount of people guessing her as "
Lam Ah Chan
" was more than Velma. Haha.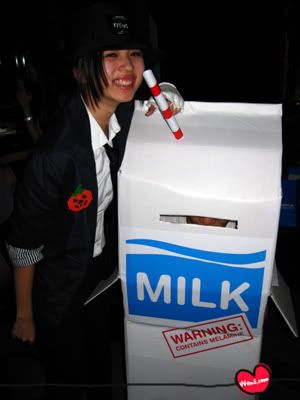 #10 I think this is the cutest outfit for the night!!!




#11 With ShookYee, another nuffie.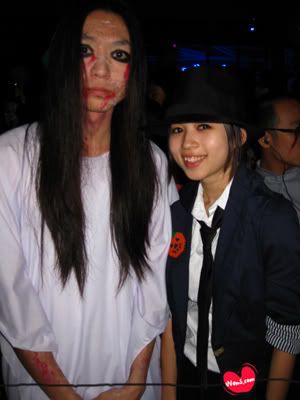 #12 With Yatz the emo ghost. And oh dear, this is a very long story if I have to elaborate it here but I wanna thank Yatz again for returning my E1 when it went lost for about 20 mins that night. Oh no. Scary.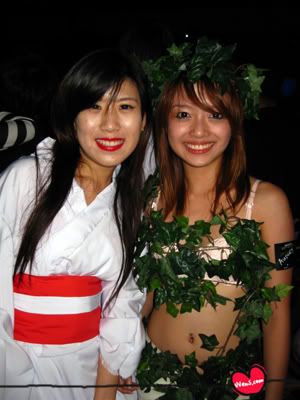 #13 Iris and Ayumi Hamasaki :)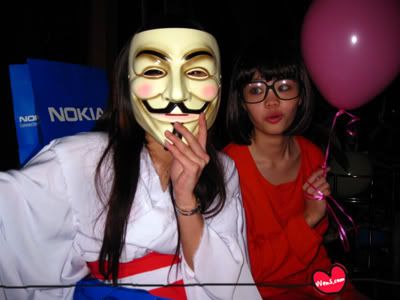 #14 V for Vendetta and Velma and Vven.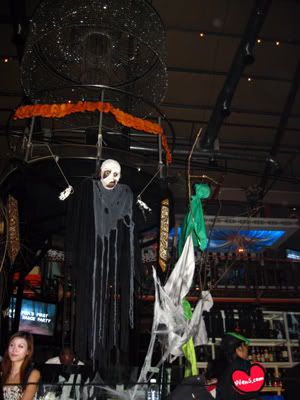 #15 The decorations of the night. Creepy.




#16 Michael Jackson's before and after with Kenny Sia. What he was wearing was what I wanted to wear weh. The exact outfit.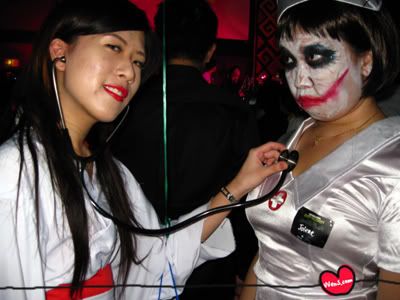 #17 Jolene, "Joker has no heart beat!"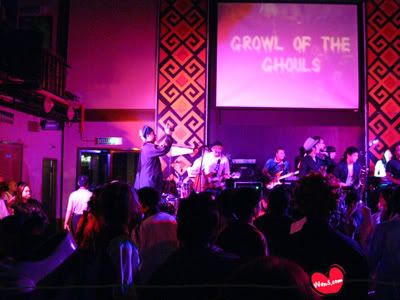 #18 The stage, the performers, and the fun!




#19 We damn
semangat
okie. We wore socks with crocs. Hahaha.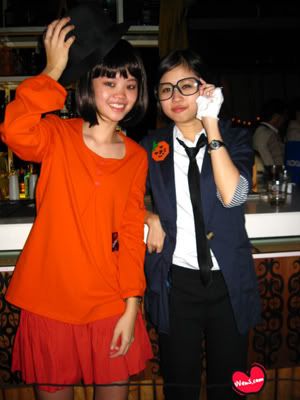 #20 Hahaha. This is cross dressing ;p




#21 Paris Hilton and Michael Jackson. Haha.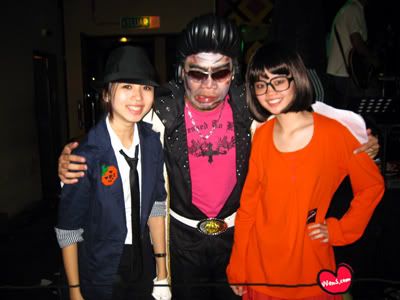 #22 With Liang the host of the night.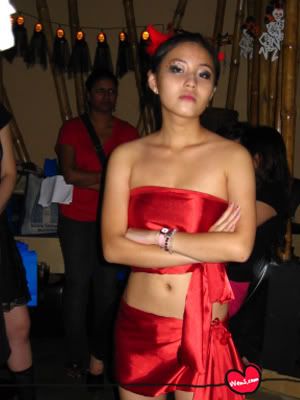 #23 Ginny the devil.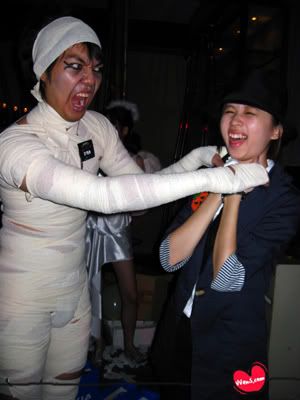 #24 Robb the
ganas
mummy :(




#25 The best dressed winners! Congratulations.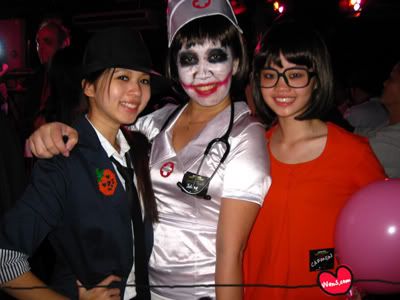 #26 And also Jolene for the runner up winner! :)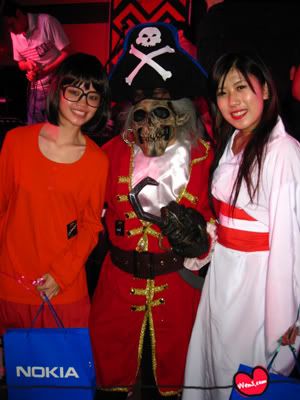 #27 With the captain. Can you actually breathe?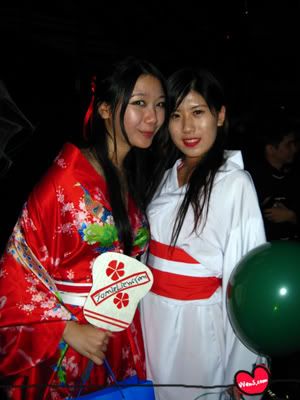 #28 The girls in kimonos.




#29 US! :) Nice water effect ah.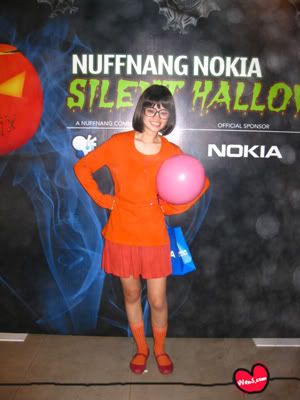 #30 Damn cute okay. Try to google for Velma's costume and you will see the exact one. Damn cute.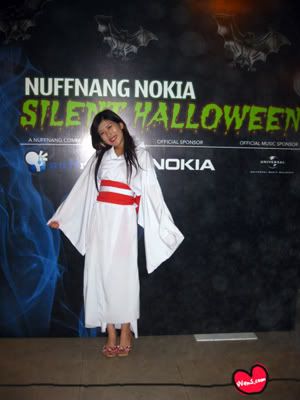 #31 Iris and her sister made up this kimono themselves. Cool right!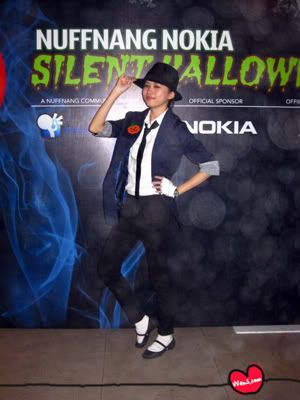 #32 Lastly, me as Michael Jackson but I think I looked more like a chauffeur. Hahahaha.


IT WAS A FUN NIGHT. Thank you Nuffnang!! Yay :)