Our very first bazaar!
Event : SOC Media Carnival 2008
Date : 18th October 2008
Venue : Leisure Commerce @ TCPJ
I've worked or to say sold stuffs in bazaar and flea markets before. But that was years ago with my mum. Yesterday, again we, The Envelopes opened a small booth in conjunction of the SOC Media Carnival which was organized by the Degree students of Communication in TCPJ.
It was overall fun but tired. The weather sucks. It rained a bit then became sunny again. Repeat and repeat. So

sien

. Anyway, the sales was a not bad for yesterday. Hehe. And here are the pictures taken when there were no customers around ;p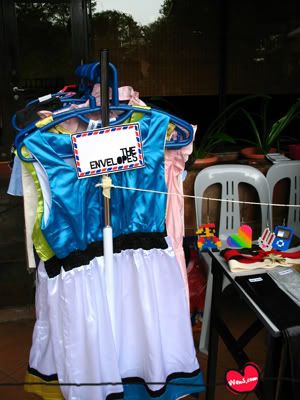 #01 Clothes, clothes and clothes...




#02 Booths in the carnival. This picture was taken from our booth's spot. Right at the corner. Hidden but shaded ;p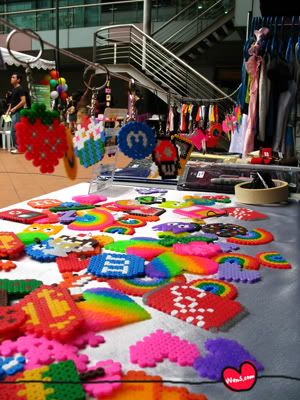 #03 Colourful and cute pixies! And I guess those are the most attractive items in the booth! Hehe.




#04 The postmen in blue, white and red. The Envelopes' theme colour. Woo! And yeah, we planned that. We planned what colour to wear for our top but not out shoes, and it turned out; I was wearing blue, Cindy was wearing red and Carmen was wearing white! Hahaha. So
ngam
. So cute. And if you noticed, we have got our own Envelopes' badges :)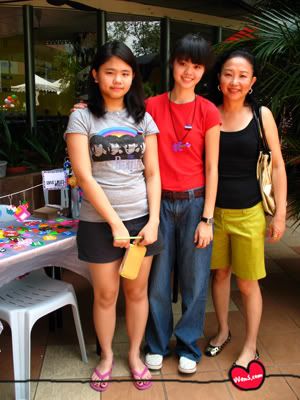 #05 Carin, Carmen and their birthday mum :)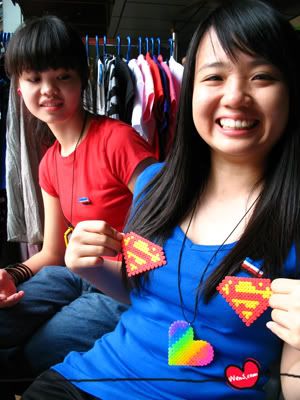 #06 Look at Cindy, look at Carmen. Then laugh! HAHAHAHAHA.




#07 With the rose, Popsicle and Pac man's monster.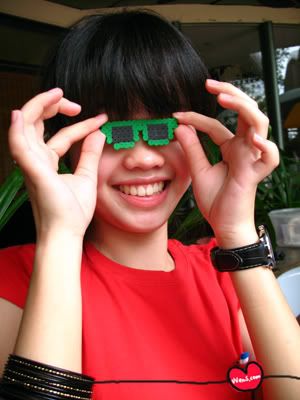 #08 This picture never fail to make me laugh.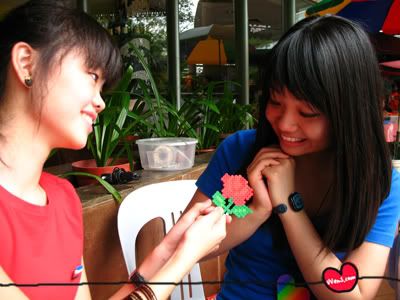 #09 Carmen, "Marry me ok!"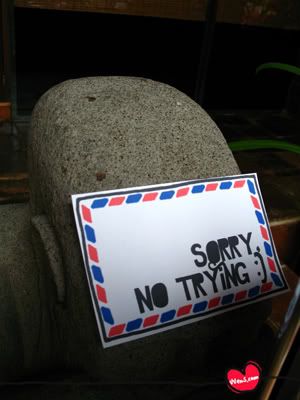 #10 Sorry, no trying.




#11 The girls were hot. Hahaha. "Were".




#12 I looked messy here but I like the lighting. Shh..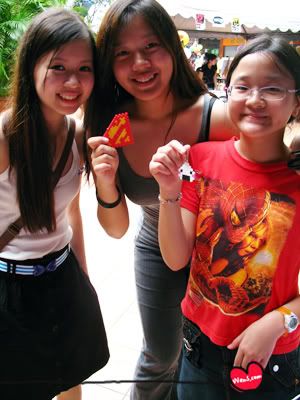 #13 Audrey and her little sister who bought a few pixies from us too :)




#14 It snowed! ;p



Bonus pictures taken after the Media Carnival;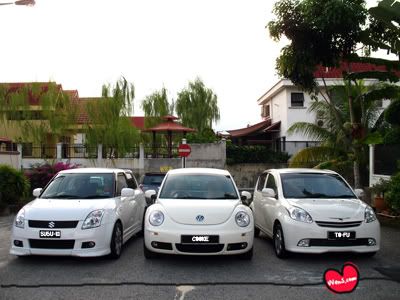 #15 Our pretty cars!!! :) Susu-ki, Cookie and Tofu.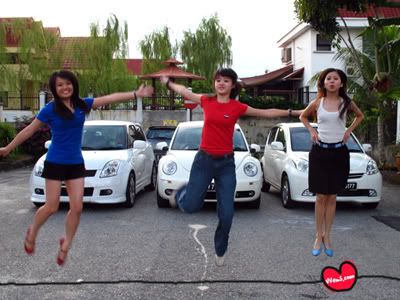 #16 With the owners :)


p/s : Thank you for those who came and support us! :)

Labels: Events