I'm Going Silent this Halloween with Nokia XpressMusic
IT'S HALLOWEEN!

Are you excited for it? I was even more when I visited Nuffnang's homepage earlier today. They are having a Silent Halloween party on my birthday eve sponsored by Nokia. Wow! To be invited, all I need to do is just post and entry on why Nokia XpressMusic makes Halloween better.

Why ah?

First of all, it was mentioned that it is going to be a Silent Halloween party. I was thinking.. erm, silent? How can it be silent if we dont have Nokia XpressMusic! Hahaha. Imagine, if everyone has a Nokia XpressMusic of their own, plus a headset, everyone can listen and party with their on music. You will have no complains from others saying, "Ehh, this music sucks.!", "Play the next song pease!" and all. Because you will be seeing everyone indulging in their very own favourite songs with the Nokia mobile phone.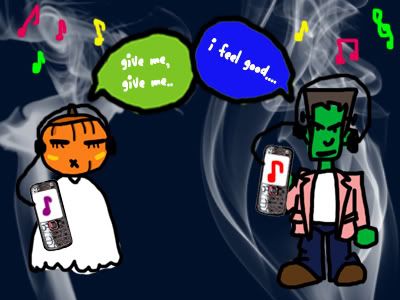 Wuu. A silent party indeed :)

Secondly, I think Nokia XpressMusic can bring us more joy when we can add sound effects for yourselves! Why and what!? Why sound effects? Well keep in mind this is a Halloween party and people are going to be dressed up in scary costume (most of the time lar..) And when you're a monster without sound effect, somewhat mute, it isnt going to be as cool weh! Moreover, this Halloween's theme is gonna be Halloween Celebrities. Bloggers can have the celebrities voices' clips prepared and play it during the party. Like Bruce Lee, "Wat~cha!!!" Pikachu, "Pika pika!!". Hahahaha. Creative!! No?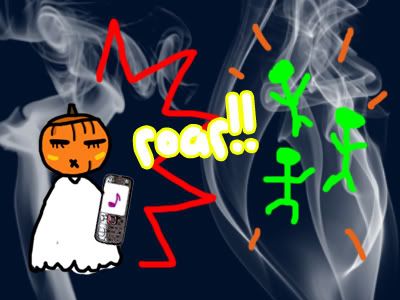 But har, I dont know how pumpkin should sound like.

And something that all bloggers will eventually do, is to camwhore; but with the phone. Unlike the previous broadband, we cannot online and blog instantly from the party. Therefore, we can er, MMS with this phone! Or even 3G. Or even bluetooth candid pictures around during the party itself! Teehee. I wonder if we can blog using the Nokia XpressMusic :)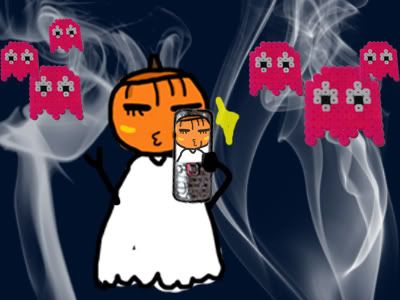 Pouting pumpkin =3

Lastly, muahaha a lame one. We can always scare off the others by having special light effects! Bye bye to torch lights ;p




I'll look for you tonight!

And there goes my entry post to get invited for the Nuffnang Nokia Silent Halloween!!!!










p/s : Click here for more information of the party! :) Yalar, I am very kiasu. Submitting on the very first day itself, but I'm afraid I'll be busy then and have no time for this. Not entirely very kiasu also ;p

Labels: Label X