Everyone is turning 20
Event : Jacqkie's Surprise Party
Date : 2nd October 2008
Venue : Cupcake Chic @ The Curve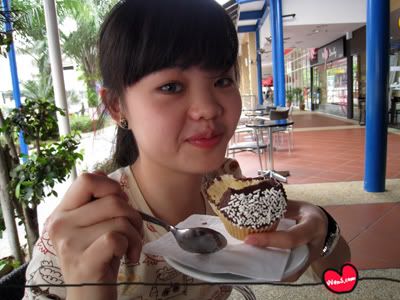 #01 Carmen with her cupcake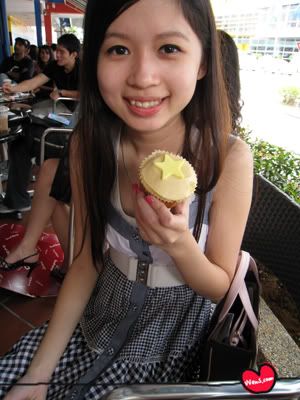 #02 Me, and the super sweet caramel cupcake. And this picture is taken at a very wrong angle. I looked like an alien here. Thank you Carmen :(




#03 Amanda and I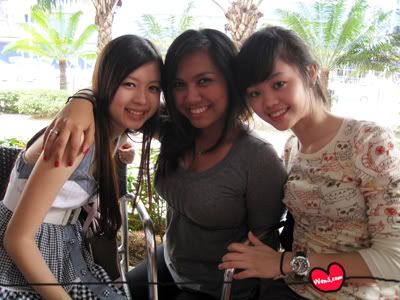 #04 Me, Jacqkie, the birthday girl who missed me from college *
perasan
* and Carmen.




#05 The
lala
couple. Jenhan looks more like a school boy who is going for a zoo outing ;p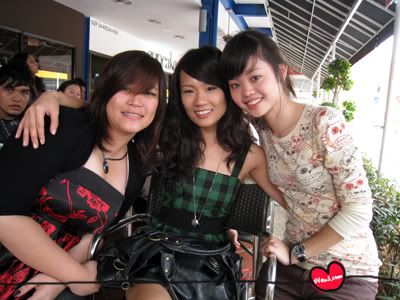 #06 Kerry, Amanda and Carmen




#07 Jacqkie, opening up the presents. And that the cow Carmen and I gave her. Jacqkie, we hope you like it! Oh, that her boyfriend beside who is not a very good liar I heard. Haha.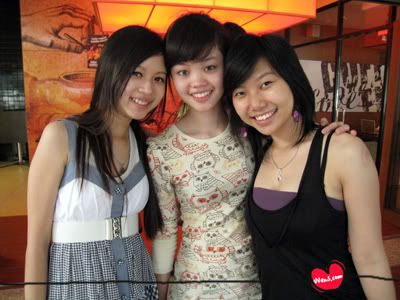 #08 With another Weiwei I know from college. Hehe. The ever blur girl!!!! Woo! And they said I've gained weight! Hahahahaha. You judge from this picture lar. Maybe the angle is kinda wrong too....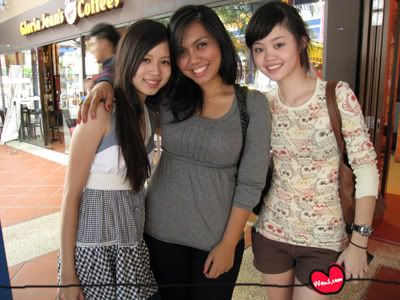 #09 With the birthday girl again before farewell :) She's very pretty, ya I know.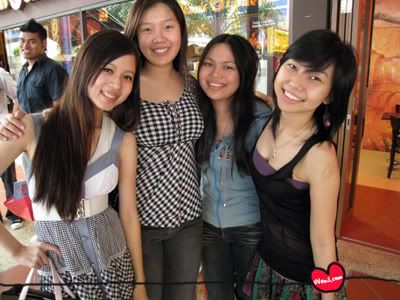 #10 And Audrey, Calyn who happens to turn 20 today too! Happy birthday!! :)


And I know hell a lot more upcoming birthdays. I've noted them ALL in my calendar Only 9 days till the 10th of November has no birthday. Which is more or less like, everyday is gonna be someone's birthday starting from today. Haha. Why is everyone birthday cramping all together? Hahaha. And most of them are turning 20 :) *hint hint* We're growing old. Older.