Because I'm stuck with the webcam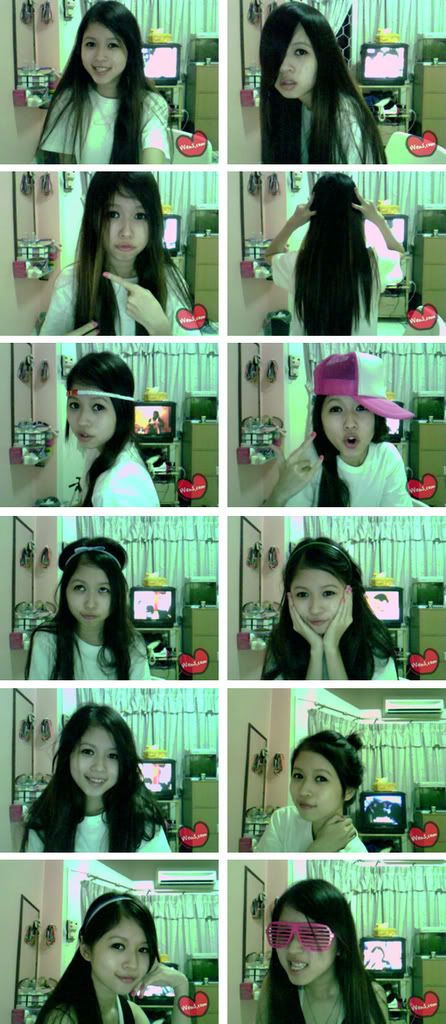 #01 Decent lar still
#02 Hantu already
#03 I-do-not-like-the-golden-strand-of-hairs
#04 Back pose shot
#05 Bohemian wannabe
#06 Hip hop wannabe
#07 Bimbo abit idiotic abit Minnie lookalike abit
#08

Xiao gu niang


#09 I like messy hair
#10 Just-finished-shower-hairstyle
#11 My-pouty-smile
#12 Why-do-I-have-a-shutter-shades-?!?!



I'm back to normal!! :) At least my blog is... In progress.

Hahaha. Dont remind me. I know I havent been spamming my blog with pictures and pictures. That was what I used to do. Trust me, I havent been using my camera for a very long time although it is always in my bag with me. The last time I use it decently was er.. for The Envelopes? Or was it my last trip to Pavilion with family. Haha.

The pictures were not taken by my camera either. I am now considering of buying Canon Eos 1000D but my savings are not enough yet. Sigh. I dont want to sell my Powershot away leh :( HOW!! My birthday is on the way..... *Shameless*

Anyway, I think my hair length is unbelievably long. I am sure this is my longest length I ever have. What do you think I should do to my hair? Sigh.

Labels: Photos