With the cousins!
My cousin, Elaine has left to Australia a few days ago to continue her studies there and before she did, she came down to KL for two days. I wish she could spend more time here though! And here are the pictures taken during that two days.




#01 Her mum and our little cousin, Tammie.




#02 So cute ah, i like the "line" on Tammie's face. Dont know why but very cute. Hehe.




#03 The girls fooling around in Charles and Keith at the Pavilion.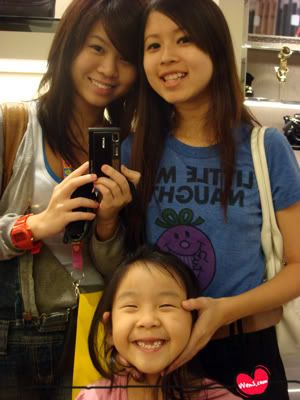 #04 Hahahaha. I dint mean to torture her in any way.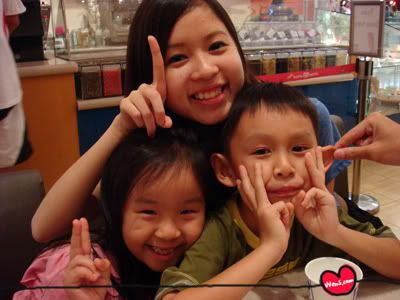 #05 The 123 pose!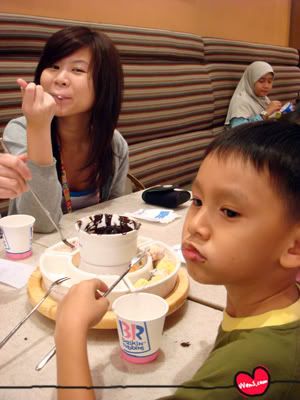 #06 My little cousins' favorite, BR fondue ice cream. I prefer Haagen Dazs ;p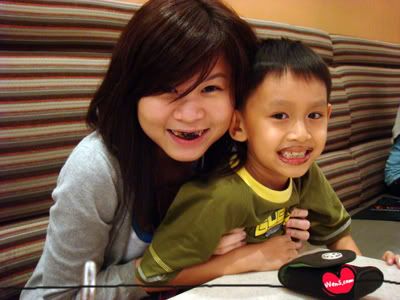 #07 Hehehehe so cute right!




#08 I like this picture a lot. They look damn cute. This was taken in The Republic food court.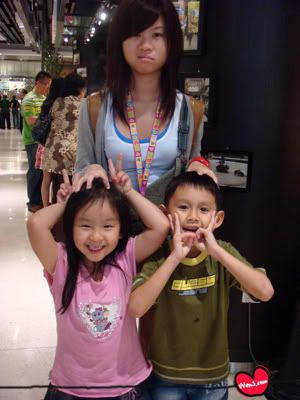 #09 Elaine and the little ones.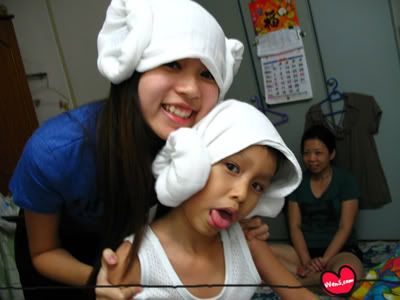 #10 After shopping, we went home and had some fun with the diapers' cloth. Lol.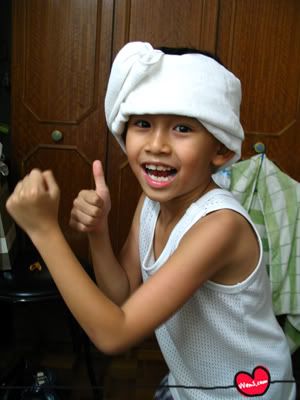 #11 Muthu, "I serve the best
roti canai
!!"




#12 "
Nama saya Fatimah
", she said!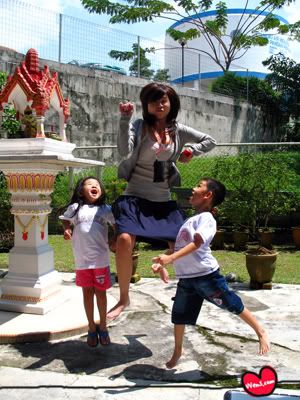 #13 The cousins' jump! I love this picture because hahaaha so cute weh, the kids were looking at her while jumping. So cute!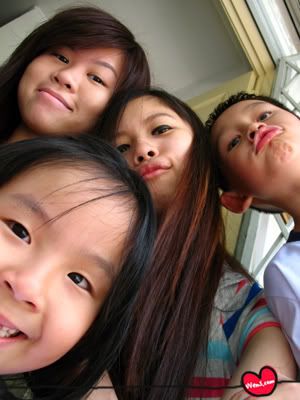 #14 Little Ivan imitated my kind of pout..........




#15 The four out of seven cousins!




#16 Chuuuuuuuuuu!
Labels: Photos