Because I'm busy with...
01. My job!! My work!!!

Yayaya. I have not mention what I'm working right now. Even if you asked me personally, I cant answer you, I'm sorry because it is still p&c. The work load is fine but the working hours are kinda long and that I have not much time for other things. Sigh. Soon soon, everything will be different. And I hope I can spend more time with my blog then.


02. My BIG plan.

If you noticed my Facebook and MSN personal message, I mentioned about this BIG plan. Well, me and my BFFs is starting up an online boutique just like the other girls! Hahaha. Hey, do support us! :) The business will soon start on the coming August! Stay tuned. For the moment, heat up the place by clicking HERE!


03. Adobe Photoshop

This sound stupid but the actions and effect that I can play with Photoshop NEVER bores me. I can play for hours and hours and hours one lor.
SEE!


I wanna come up with a comic series. Weeeeeeeeee.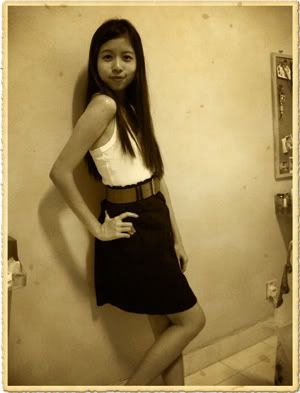 Nice or not the effect? Ahahaha. But my eye bags damn ugly :(



04. My boyfriend!


Hahahaha. Sorry but I wanna go dating with him like 24/7 before he leaves to US again.


I'm a busy beeeeeeeeeeeee weh now. So, sorry for not updating my blog as often.
Busy busy busy!!! T_T
Labels: Rants