Welcome to Tai-One
And I'm back from Taiwan. It was fuuuuuuuuuuuuuuuuuuuun. I am officially in love with the food in Taiwan, also the wheater because I can wear all my long sleeves clothes already. Haha. I want to go to Taiwan again, to do more shopping. But I cant rant more because I need to catch up my college works since I skipped college for a week. Pictures with long descriptions for now :p




#01 A mini joke happened when my aunt sat at the wrong side of the taxi because she dint realise that Taiwanese drive at the left and not the right. Haha. I felt weird everytime I see cars passing by me at a different direction on my left side. Haha.




#02 My aunt, mum to my lovely cousin, Elaine who spent a lot to bring me there. Thank you.




#03 My first lunch in Taiwan. "Ru Rou Fan" the very very yummy stew pork rice. One bowl like this costed only NT20 eh. Its so yummy and fufilling. I ate this everyday when I was in Taiwan.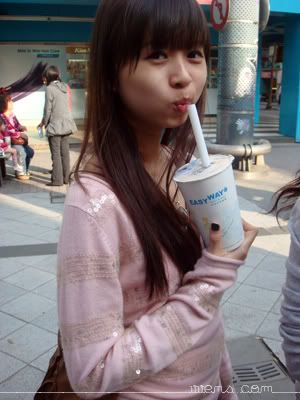 #04 Is it just me or the milk teas in Taiwan are just better than the ones here. Hahaha.




#05 Even the "zhen zu", the pearls in the drink (haha) are tastier.




#06 A random shot of the sky in Taipei. Besides this picture, all skies are seen to be gloomy, greyish and misty eh. No blue skies and white clouds.




#07 Xi Men Ting, one hot shopping spot in Taipei.




#08 Shops in Taipei have very very interesting and colourful advertising boards.




#09 Rainbow Hotel, the place we stayed for 5 days and 4 nights. It is not a very high class hotel but it is located in a very cool place lor. Once you step out of the hotel, you see cloooooooooooooooothes and foooooooooooooood!




#10 And shopping started right after our lunch. Muahahaha. These little colourful pouches are all over the shops. They are pretty and cheap. Only NT100 for a small one.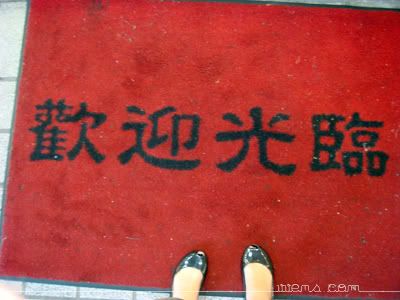 #11 And I am still making fun of the way Taiwanese greet their customers when they step in the shop. "Huan ying guang ling!"




#12 SHOPPING!! First day already gila-gila about shopping! Muahahahaha.




#13 Nerdy glasses are everywhere! It is like a must have thing there!




#14 Because girls cant resist BIG MIRRORS.




#15 One of the best food around, "Oh Ah Mee Sua". Damn nice! Everyone have to eat standing one. Hahahahaha. And it was ard NT45 per bowl, I think.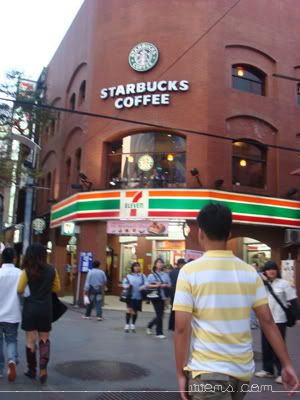 #16 And they have Starbucks almost everywhere. Why their Starbucks so nice one ah?




#17 The plushies' vending maching. Very pinkish lor. Even their uniforms are THAT pink.




#18 I like the brown monster and Elaine likes the Shinchan's doggie. But well, they are a little too expensive, NT100 for a try :(




#19 The night view of Xi Men Ting.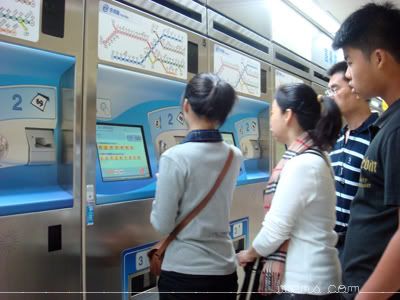 #20 It was around 8pm when we left our place to another place. We took the MRT there and it was very similar with the ones in Singapore.




#21 Elaine, and the Xi Men sign board.




#22 And then, we reached Shih Lin night market. It was a quick journey though. AND I LOVE THE NIGHT MARKET A LOT. ARGH!




#23 I was concentrating in shopping and too busy to take pictures then. I only started to take pictures again when I settled down with FOOD! I love Taiwan's foooooooood.




#25 Yummy x 56789030987654323456789098765434567!!!!




And after our dinner and supper, we went back to the hotel. Slept. And I was really looking forward to the next day eh! I love Taiwan :) Okay okay, and again, I'm gonna continue my second day at Taiwan in a second post. Hehehehe.