My 3rd day in Taiwan


#01 The first picture I took on that day. A candid one while waiting for our breakfast.




#02 Ru Rou Fan again. I miss it like mad now...........




#03 The very delicious fried carrot cake, and Oh Ah Jian, the oysters fried egg.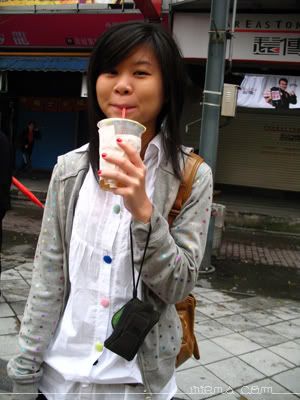 #04 A bubble tea a day, keeps us happy! Hahahahaha.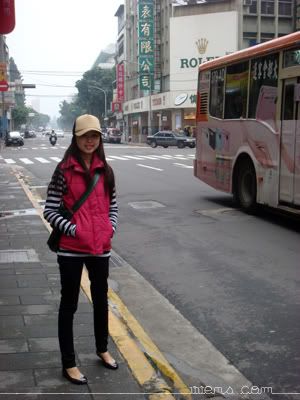 #05 After the breakfast, we walked around looking for a place that we can change our Singapore dollars to Taiwan dollars. Suprisingly, they do not have money changer like we can find in KL and Singapore. Their banks do not accept Singapore dollars either. Quite ridiculous right? And we had to walk around town about an hour plus to the main office of the Taiwan Bank. Shit. So bad lar the service. Ish. But looking at the bright side, we did a lot of shopping while looking for the bank. And I bought this pink sweater which I refer it to Tong Jia Di jacket because of the Taiwan series, Why Why Love. Hahaha.




#06 And there was this fruit stall that caught our attentions with ther very colourful fruits.




#07 They looked very delicious and only looked delicious. Hahaha. But nevermind, they costed us only NT40 for a box like this.




#08 Little tomatoes.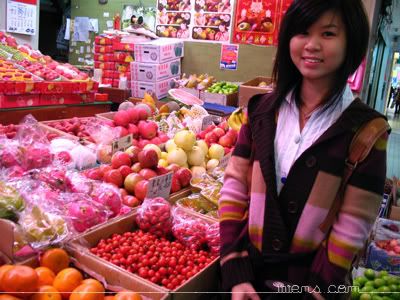 #09 "We are tourists mar, so we can take whatever pictures. Haha"




#10 Later hor, we took taxi to one of the place where I have planned to go ever since the day I know I am going to Taiwan. GUESS WHERE!




#11 Phantaci. Or else pronounced as Fantasy. The shop owned by JAY CHOU! My outfit super matching hor!




#12 His shop freaking hard to find lor. It was our second attempt and obviously we failed he first. And when we were there, the shop wasnt open yet. It was freaking 1pm already eh.




#13 So we took pictures with the door first lor. Hahahahahahaha. And went other places for shopping and lunch. And the shop only opens at 3pm. Was so excited when I entered the shop becaus I see familiar clothes and accessories that Jay has. Wanted to get a sneaker but I dint like what they had there so I got something else. Die die must buy something from there. Guess what!




#14 The tired legs.




#15 Then later we went to Shih Da night market. That was a place full of foooooooooooooood. Not much clothes.




#16 We were attracted by these big apples.




#17 I thought they were coated with chocolate eh. It was not lor. I was stupid. Its caramel. Bu hao chi.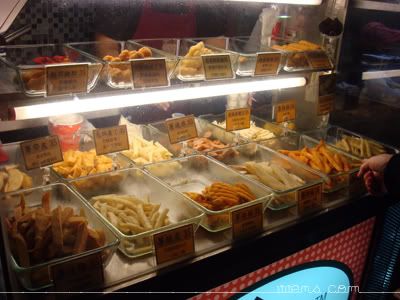 #18 They also had this stall which sells fries in various flavours. These are gooood!!! :)




#19 This one also very nice. Muahahahahaa.




#20 I love smelly tofu :) :) :) :)