Because we love IKEA
This is our first trip to IKEA together as we need to buy something, to make something very special for a friend who has a very special birthday, Bryan Chong last month on the 29th. We also took this mini trip as an excuse to craze around IKEA. Hahahahaha.

Here comes the pictures spamming (as usual)!




#01 Carmen and I, trying to fit in the kids' chairs. And I had a bad hair day therefore I dint appear in a lot of pictures.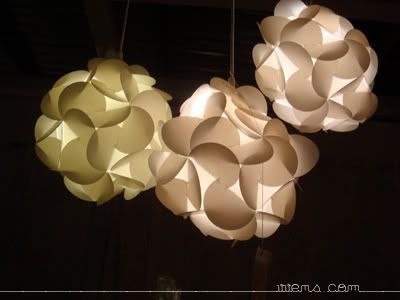 #02 Random lights.




#03 DO RE MI FA SO LA!!




#04 As I was hiding in the red curtains... Haha.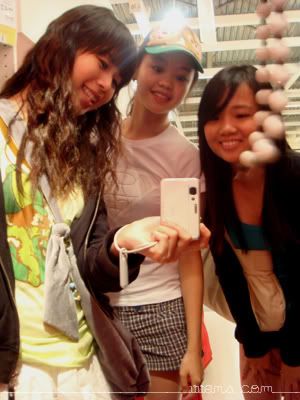 #05 Girls cannot resist big mirrors. Really.




#06 Constipated Cindy :p




#07 I dint want to take pictures but I think I matched the bed sheet. The aliens' green and black.




#08 Our beautiful legs and slippers *krak pui!*




#09 Carmen and the giant pouting lips.




#10 Aahahaha. The candlelight dinner.




#11 We forced Carmen to sleep on the bed infront of all the people in IKEA. Muahahaha.



#12 And I recorded this stupid video that never fail to make me laugh.




#13 So, this is the picture that I mentioned in the video that will turn out good. NOT NICE MEH!?




#14 My beloved Cindy :)




#15 My beloved Carmen and her beloved horse. Hahaha.



And that's all for this pointless post. Not really spamming also. HEE :D