Because I'm a Nerd
Actually no. I'm not a nerd but I like looking like a nerd. Well, I like nerdy glasses. Hahaha. Nerds can camwhore also.




#01 Nerdy nerd wanna act cool. I like how long my hair look here. I dint dye my hair eh, I wonder why do I have goldenish brown highlights.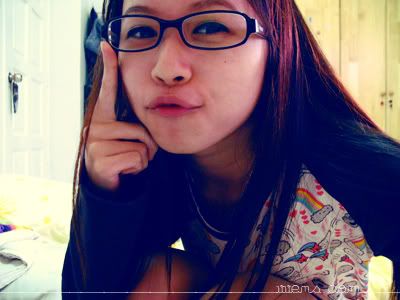 #02 My FREE powerless nerdy spectacles. Hahahaha.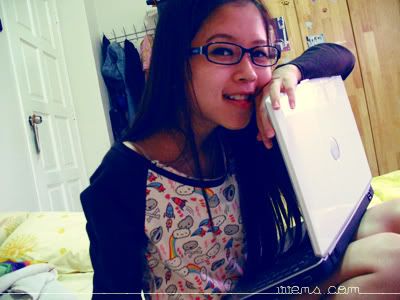 #03 My new laptop, Donut. It is a gift from my aunt who brought me to Taiwan :)




#04 Caramel, the white MP3 which has the same birthdate with Donut. And also my white car, Tofu.




#05 Camwhoring at my favourite corner of my room.




#06 AND THIS IS WHAT I BOUGHT FROM JAY CHOU'S PHANTACI! :)



So long!
Labels: Photos