Because I went to Taipei 101
And these are the pictures taken on my second day living on the place Jay Chou is right now, Taiwan. Muahahaha. I am going to annoy everyone with him ;p




#01 Elaine and the empty street of Xi Men Ting in the morning.




#02 Me and the very delicious fried carrot cake bought at a breakfast stall. It was my pre-breakfast. Haha.




#03 McDonalds was my main meal. I ate Sausage McMuffin in PORK! WA VERY YUMMY LOR. Hahaha.




#04 Random shot of a random guy on a scooter. Haha.




#05 Bubble tea again! And I thought I started to hate my fringe therefore I need caps. I bought a lot of them in the Shih Lin night market in great deals. This is one of my favourite. I love the colours combination.




#06 Another random shot I took before crossing the street.




#07 Crossed the street and got into the taxi. And during the way to somewhere, we passed by this street, where all camera shops are located. Like almost a hundred of them. Seriously. They have a whole stretch of camera shops eh.




#08 And about 15 minutes later, we reached Taipei 101; the tallest building on earth. Oh well, they have a very very high class shopping mall in there and it was so high class that we dint feel comfortable being in there. Hahahahaha. Still prefer night market ;p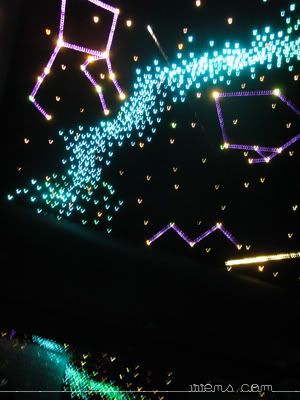 #09 Dint want to "waste" the journey there and so, we went to the observatory area. It was on the 89th floor of the tower. Something like KL Tower but they have the world fastest lift. It took us only 35 seconds to reach the 89th floor. Yer. And time seemed to be passing faster when they provided visual food like the lightings effect in the lift.




#10 View from the 89th floor. It was misty and the glass was kinda dirty therefore the pictures arent very clear ;p




#11 Failed camwhoring with the view because of the stupid backlight. I do not want to on flash. Hahahahaha.




#12 Look at those mini toy cars! Haha.




#13 "I want to be as tall as Taipei 101"




#14 Next, we went up to the 91st floor for outdoor observatory.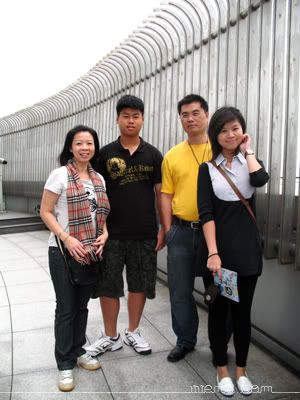 #15 The people I went to Taiwan with :)




#16 Elaine and I camwhoring on the 91st floor; and it made no different camwhoring at anywhere else. Cheh.




#17 A random jump at a placed that was reported only 2 degree celcius. But I think it was only 10-15 degree celcius eh. Because that was all I was wearing and wasnt freezing yet. Hahaha.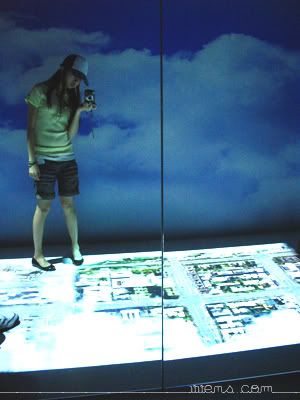 #18 Later, we headed to the 88th floor for a so-called Suprising Walk Outerspace and Above Cloud. And take a look at te picture above again, that was SUPRISING!




#19 The very cute giant paint of Taipei 101 and the surroundings. Damn cute :)


And then after that we headed to the very famous wholesalers in Taipei, Wu Fen Pu. It was highly recommended in TV shows by celebrities. But damn, to me, the place is sucky. Seriously. The clothes are more costy and ugly than those in the night markets eh. Kena tipu already. But the snacks there are damn good. I am officially in love with the ice blended Yakult there. Very yummy ah. I want to drink it now!!!! It was NT40 for a cup, not cheap though.




#20 I had like pancakes with peanuts, mini cakes and also er.. little eggs? Hahha. I dont know how to name them but they tasted damn gooooooooooooooooooooood. Muahahahaha. I miss Taiwan food.


Then then we left the place after the food, it was like 30 minutes later. We went back to the hotel, settle down and shopped at Xi Men Ting at night till late. No pictures were taken then. My hands and eyes are fully occupied with food and clothes. Hahahahahaha.



And I'll continue my day 3 tomorrow! :D