Why am I happy?
I'm back with a little disappointment, seriously but with much more excitement. Hehe. I was supposed to attend Jay Chou's mini birthday celebration in Singapore before his concert but the event was cancelled almost last minute, at least I knew it after all my preparations and also after I bought my bus tickets to Singapore. However, I still insist on going lar because I wanted to have fun over there ;p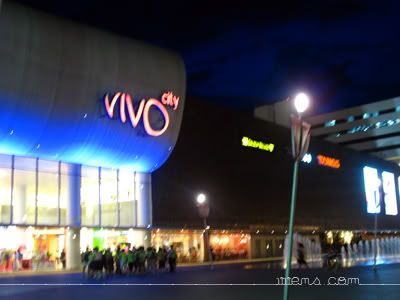 First thing I thought in mind was to visit their brand new shopping mall, Vivo City which was then overrated to me. Bugis is still the best :)It isnt bad afterall at Vivo City its just I expected it to be more. Hahaha I really like the location of the place where Sentosa Island is just right opposite of the place. I WANT TO GO TO SENTOSA ISLAND!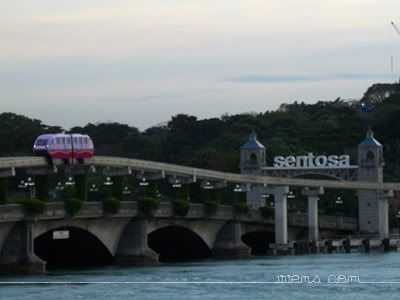 So bascially I spent my weekends in Singapore shopping in Vivo City and my all time favourite place in Singapore, Bugis. I bought quite alot of things lar. And I know I should stop lar. But there is one thing that I must buy in Bugis. Guess what? TUTUCAKE! For people who doesnt know what the heck is Tutucake, well, I cant explain it any better than telling you that its one of the best kuih I've ever eaten. Haha.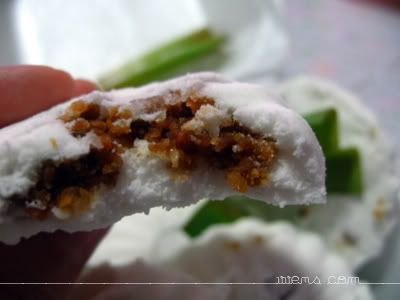 My cousin told me that they have a brand new flavour for it, chocolate but it wasnt available for now. So sad right? I havent tried it before. Anyway, there is Tutucake in Malaysia but it sucks.

Another happy moment in Singapore besides shopping with Elaine, eating tutucake would be the camwhoring session with my little baby, Kaiwen. She's more vain than Tammie lor. She would use my camera and take pictures of herself, by herself ignoring me, putting me out of the screen.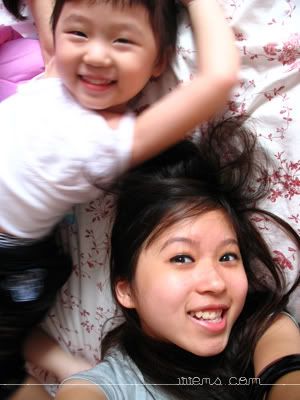 And this would be my favourite picture of me and her because she's so happy! And actually I'm quite tired to blog. That's why you can see me typing funnily right now. It's all so rojak-ed. Last but not least, why am I so happy besides going shopping with Elaine, eating tutucake and camwhoring with Kaiwen, its because............. someone made my christmas wish come true!!! WEE! I asked for a Creative Stone and it is what I get :)




Who's the santa?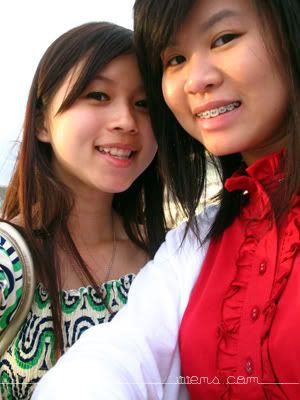 And there she is, Elaine my lovely cousin who is removing her braces soon :) Thank you
you
so much! :D
Labels: Travel