Because I love nature...


#01 Pretty grasses taken on the Astro's job. And hey, if you saw the commercial on air, I think the quality and the everything of the commercial isnt what I expected. Sigh.




#02 Pretty bird and sky, taken by Cindy with my camera when I was crying for the MTV.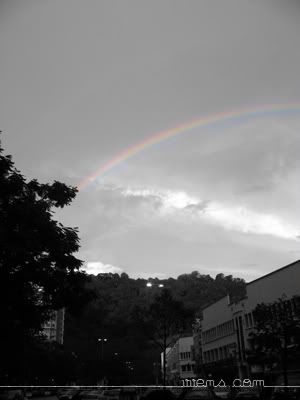 #03 The double rainbow that I saw during a BBQ party with colleagues on Saturday. Too bad, one of them is not visible in my camera.



p/s : I'm going back to college in 2 hours' time. And I miss Carrot Films :(
Labels: Photos