Because I love my family...
And this would be the first time my family and I took a complete family portrait :)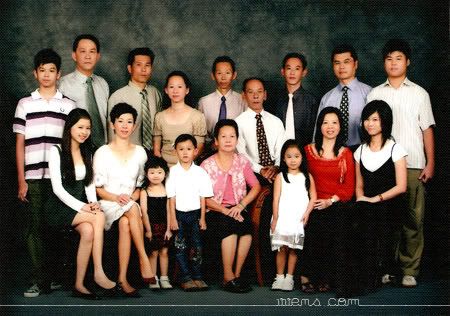 #01 This would be my favourite family portrait among all the ones we took.




#02 The less formal shot :) And this is how "big" my family is. And I look fat, my face!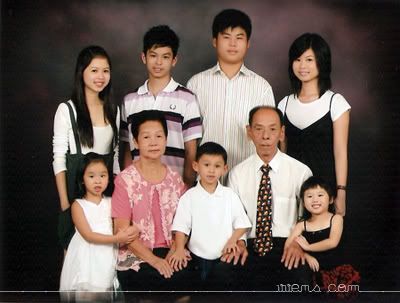 #03 My lovely grandparents and their lovely grandchildren. From left to right, top; Me, my brother, John, cousin brother who is one month elder than my brother, brother to Elaine, Sean and Elaine :) Bottom; Tammie, granny, Ivan, grandpa and lovely KaiWen with a very very fake smile. Oh. The only one without an English name; unless Berrie is acceptable by her.




#04 And my family. And I look even fatter here, my face :(
Labels: Photos