Moments Captured in Genting
I went to Genting Highlands for a day right after the Castrol shoot, 19th December 2007. And here are the pictures taken during my family trip :)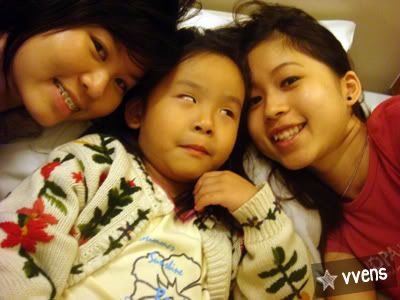 #01 The camwhore girls.




#02 The candid shot of the not-so-camwhore-kids.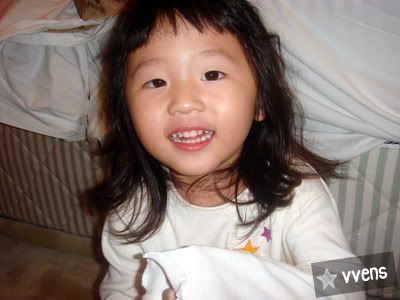 #03 The very cute but stubborn KaiWen. And this is her first trip to Malaysia :)




#04 KaiWen took thic picture and I was having a bad hair day :(




#05 Elaine and Ivan, who was busy playing games in the handphone.




#06 Me and my babies!!!! :)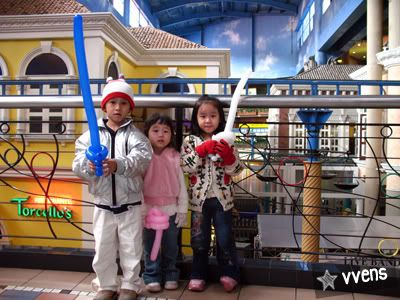 #07 The little ones and their balloons I took for them from the clown.




#08 Tammie on the merry-go-round.




#09 Tammie in the mini go-cart of Paris Genting.




#10 The cousins in the very very slow boat @ First World Plaza.




#11 Elaine and the little kids in the ferris wheel. I wasnt allowed to go in because they said it'll be overloaded!!!!




#12 Ivan on the reindeer ride. Damn scary okay, I'm afraid of heights.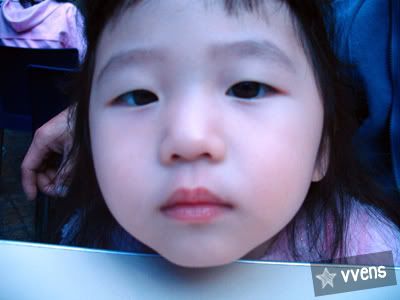 #13 KaiWen the tofu girl :)




#14 The very cute little boy, Ivan.




#15 With the Christmas tree. IT'S CHRISTMAS DAY TOMORROW!




#16 Later, we left the kids in the hotel and went out to the theme park, just the two of us! YAY! ;p And this is Elaine buying treats for the little kids.




#17 The candy shop.




#18 Us on the elephant ride. Childish ride ;p




#19 It was really very very very very cold but we still wanted to try on an ice-cream. It was very very cold that my hair went wet once I'm at outdoor. Seriously.




#20 For a moment, I thought I was in London. Hahahaha.




#21 I took this ride once when I was young but it wasnt that scary when I ride it last week. Omg.




#22 By the time I landed on ground, I was a bit pening lor.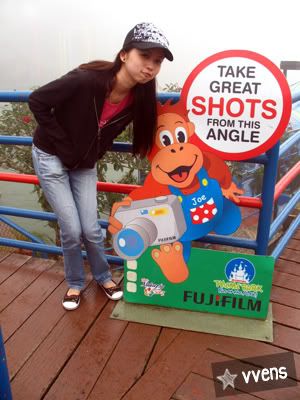 #23 It says take great shots from this angle wor...




#24 My favourite shot of the trip! SEE IT WAS THAT FOGGY AND COLD!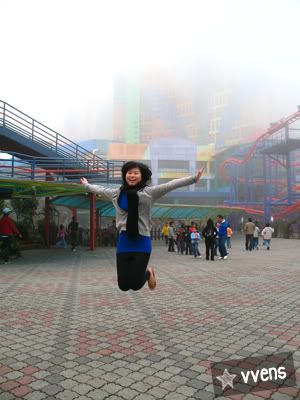 #25 The quite-lousy-Genting-jump




#26 Elaine, me and my bling bling cap ;p




#27 The kids with the lollipop Elaine got them earlier.




#28 ANother favourite shot because she doesnt smile oftenly. And lollipops makes her happy :)




#29 The partial-family shot before leaving Genting.
Labels: Photos