Carmen's 19th Birthday
This is a belated birthday post. The actual event was on the 8th of November. I think Carmen had a lot of fun that night :) Well, so do I. Most pictures are taken by me therefore, I would not appear much. Its more about her.




#01 The birthday girl and I. I hate flash. Look at my eye, makes me look drunk. Haha.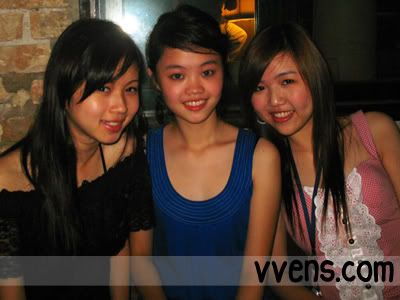 #02 Long time no see Weiwei. She's one hot teacher you can find in kindergartens, in the future la.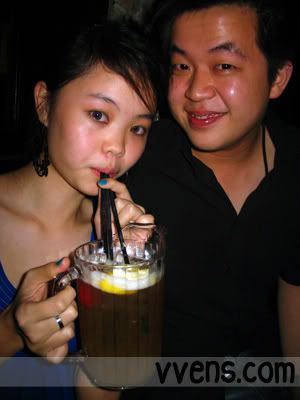 #03 Carmen and Bryan, the one who only celebrates his birthday once every 4 years.




#04 Carmen and our big buddy, JuKoon.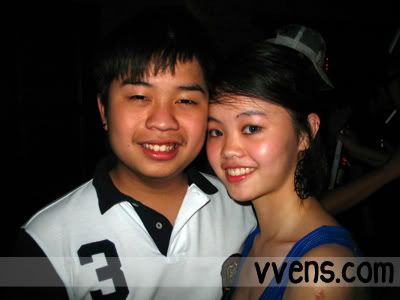 #05 Carmen and her boy, Victor.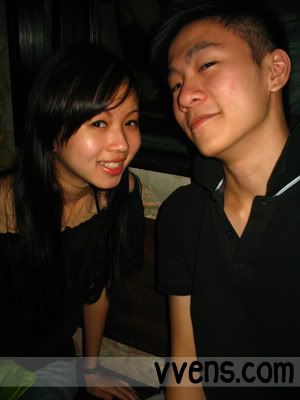 #06 Alvin and I. The guy who insisted to snap is left profile. Earlier, he was the guy who dint want to take pictures with me during the SSG's reunion.




#07 Bryan and I. AHH! I told you I hate flash.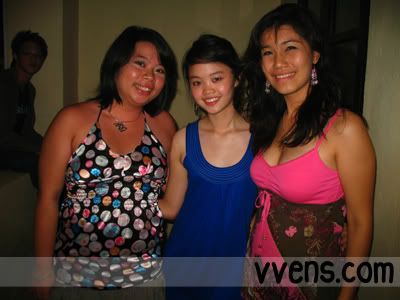 #08 Carmen and our college peeps,
Caroline
and
Denise
.




#09 Victor, who isnt drunk, really! The drunk PiaoChing (very drunk) and Alvin, the chipmunk!




#10 Aaron, I call him Brucy and Carmen, and our big buddy's big hand.




#11 With the college girls again.
Audrey
, Carmen who wants to pull me into the picture,
SweeWei
the blur, Karen and
Kerry
.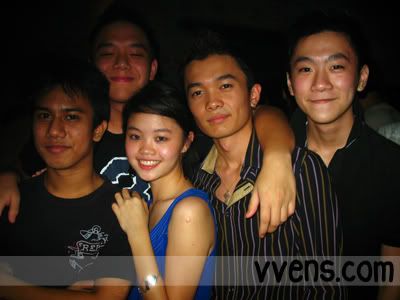 #12 Carmen and the guys (not from college). Afiq, YiKye, I-dont-remember-his-name and Alvin who kept appearing in the pictures for that night.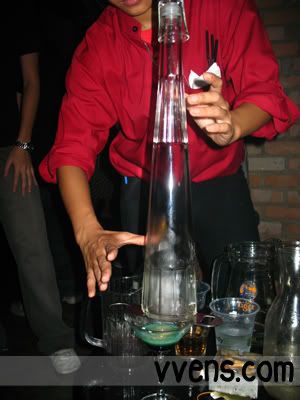 #13 Carmen's birthday drink!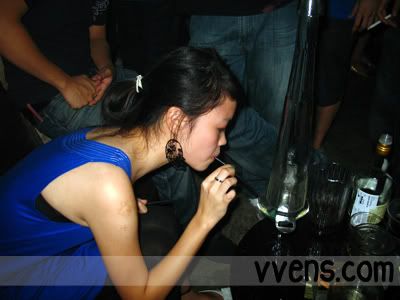 #14 And because of the flash, I cant take the flame at all. I kept trying and my camera's battery went flat. Eewww.




#15 From then on, I took pictures with Carmen's handphone. This was her, before getting drunk.




#16 Slightly drunk girl and PohJuan.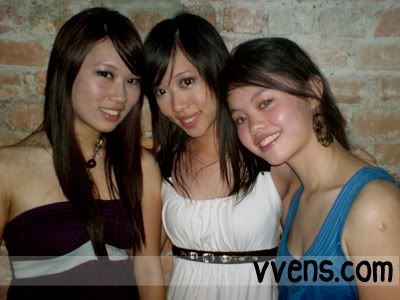 #17 Yannie, KahYen and drunk Carmen.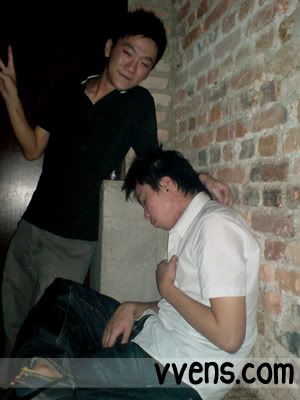 #18 Someone who was more drunk, PiaoChing. Hahaha.

After she was drunk, I did not take anymore pictures. The night was fun and I hope she had fun as well. Muahahahahaha. I had fun seeing her doing silly stuffs when she got drunk. Anyway, I know its late but Happy Belated Birthday Carmen!!!
Labels: Birthdays