The Picture Tag
Post pictures of YOU...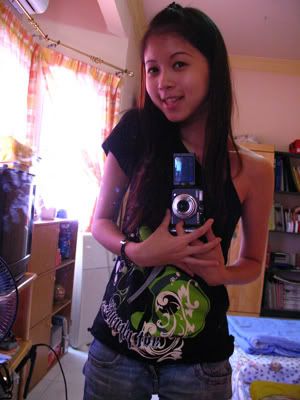 #01 Took recently
This picture was taken today after classes with my Phunk tee shirt. Now you know why I'm always wearing a sweater. I totally ruined it when I wanted to "modify" it. Sad case :(



#02 And a new friend of yours
Well, meet
Mr.Pook
the macho man who had just passed his 19th birthday ;p



#03 In pink
This is one of my favourite picture taken with Dexter. It's on my desktop, my table, my wall, my wallet and my handphone too. Haha.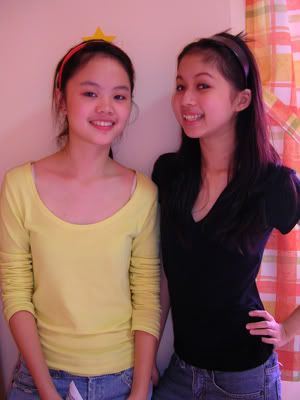 #04 In black
I love black tops! 35% of my wardrobe is filled by them lor although I'm thin in them lar!



#04 In red
When I was younger, I always buy red tops during Chinese New Year. Hahaha. And now, I dont really buy red and I have only 3 pieces of them. And this, was a GIGANTIC tee that was given during a trip organized by my seniors, The Coral Alliance. It was last year when we were involved in a PD beach clean up campaign.



#05 In green
With my dear junior, Natalie during the SSG IU's day 2007.



#06 In the rain
It was really raining and I cant remember why I was in the rain leh...



#07 With a peace sign
It was hard to look for a picture of me doing that. Hahaha. And look at this, almost everyone was doing it.



#08 With you sticking out your tounge
Dont need to remind me that I have a long tounge. Haha. Its scary. But somehow it looks like sliced strawberry to me here. Haha.



#09 With your best make up
Seriously, I wonder is this the BEST or another way round. But this is scary, to me. It was taken during a make up competition I joined last year May.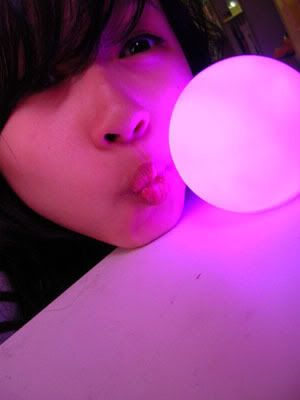 #10 With your favourite pose!
Obviously, pout is my favourite facial pose. Hahahaha. I dont know why. And yah, plus my better right profile which I think looks better. Hehe.




And for a bonus...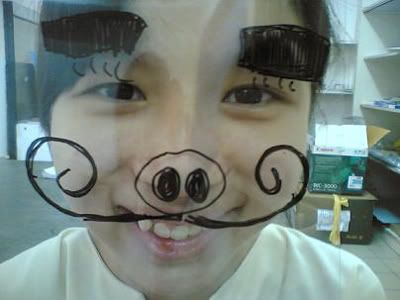 #11 Being ugly!!
Yes, its me! This was taken 2 years ago in high school. My lame idea of doing it anyway. Dont laugh too hard okay :(
Labels: Photos