Girls with Magnifying Glass

#01 My very first polariod camwhore attempt FAILED! We both looked weird and the picture turned out very dark. I should not have off the flash.



#02 Then, Carmen found the magnifying glass in my room and we played around with it. Digital camera better, can delete whichever picture which you think is awful and take again. Polariod cannot! Each film cost me money :(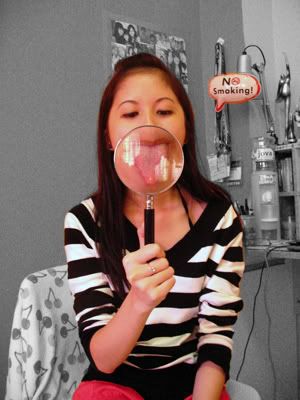 #03 Playing with desaturation in Adobe Photoshop again. I like the contrast of my top and the busy background.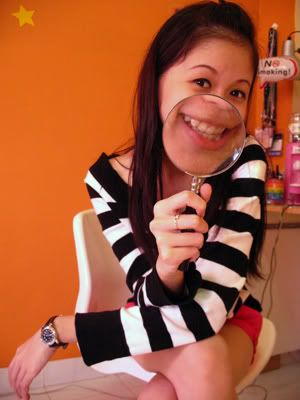 #04 Mummy always ask me to smile WIDER.



#05 The reflection of my window corrupted the picture :( But still cute.

#06 No no, no need Angelina Jolie's lips.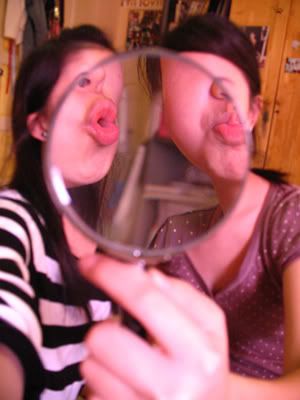 #07 Because ours are cute enough. Hahahaha.



#08 Mini cooper still looked MINI even with magnifying glass. Why ah?



#09 I like this picture of the flower taken at my balcony. Love the colour! :)
Labels: Photos