I'm Not Good In Giving Titles
Yes. It's true that I'm very bad in giving good titles for my blog entries. Hahaha. Forgive me. Today, a partial of Mass Commies went to Taylor's University College at Subang Jaya for our
Project Phunk
's side event, the Garage Sales. You can see that from my Shout Out. I took tons of picture during the event and none of them were edited using Adobe Photoshop.




#01 When my Phunk members were unpacking the items for sale, I was not helping. I took only pictures although half of me is appearing in the picture above; my back and my bag ;p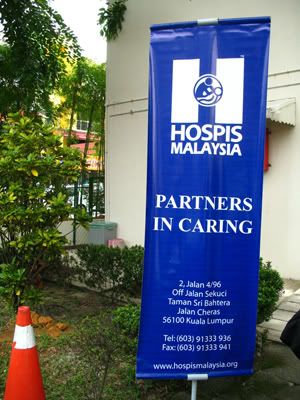 #02 Project Phunk's client,
Hospis Malaysia
.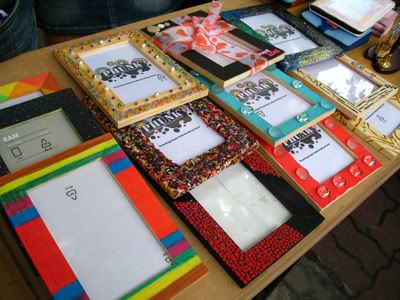 #03 Phunky photo-frames that is sold in the garage sales. And guess what? The jelly bean ones are sold out even before the garage sales. Wow!




#04 A pointless picture, but I like the colours.




#05 Besides garage sales, we had the Teddy Bear sales too. They are so cheap ok. Only RM8 and RM9 for both different sizes of bears. Where can you get such cute teddies at this price outside?




#06 Heal the Heart donation drive.




#07 Where you pay only RM1 fo one plaster, and get it sticked on the heart (to heal it) with your name. Plus, it is for donation. Not for us.




#08 Wanwei, my high school's friend who supported us there even she's not a Taylor-ian. I'm glad to have such supportive friend. :)




#09 A totally candid picture. Look at each and everyone of them. Hahahahaha.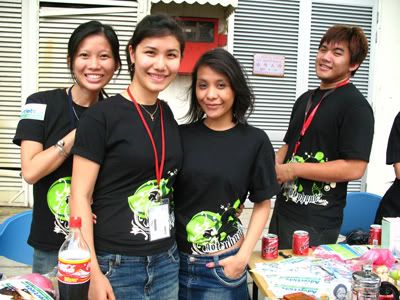 #10 My Phunk members that were helping out at the garage sales.




#11 The Mix Fm Cruiser who came with gifts of food and drinks.




#12 And the X-Fresh team who came with more prizes.




#13 The pretty Phunk People who were advertising our sponsor.




#14 More advertising at the back of our Phunk tee :)




#15 The design found on the front of our Phunk tees. RM20 per tees. Interested?




#16 The mini fan I used during the event. It was very freaking hot ok.! But the battery was dead very soon later.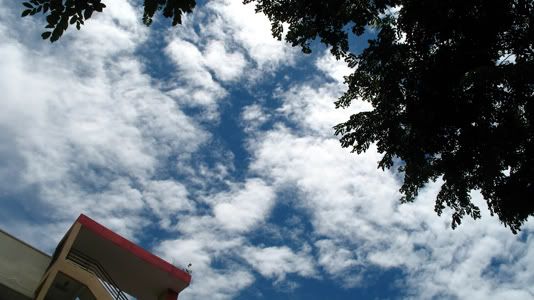 #17 The wheather was very hot but the sky was very pretty. I cannot stop taking pictures of the sky.




#18 And the building looks very fake with that pretty background of blue sky and white cotton candies.




#19 And I zoomed all the way up to the rooftop for this. WEE!




#20 I did not stop taking although the sun was really burning hot, until I've got this shot. My favourite shot of the day :)




#21 And then I camwhored shamelessly.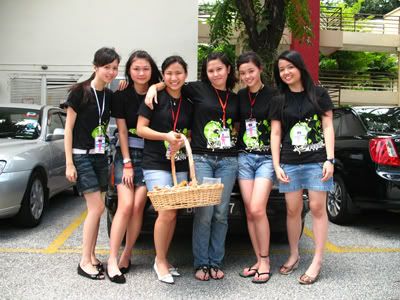 #22 And then I was caught for a group picture. Yay! I looked tall but ugly. I was sweating like a aneroxic pig lor :(




#23 Not forgetting a group picture will all the ones who helped out in the event today. This was taken in the middle of the event when all students were in their classes; we had nothing better to do then. Spot me?


We decided to stop at 3pm later. We packed everything within 10 minutes as there were no students at all! I supposed everyone were in their classes. We packed the things and once we were all done, the students appeared. This is disgusting. We are not repeating this mistake again tomorrow :(
Please come join us at Taylor's University College, Subang Jaya. It's gonna be the last day of our garage sales. Come grab the stuffs before its too late!





#24 We kept the tables too. We are such good kids :) And wonder what the white paper reads? It says, "Please do not place any tables/chair in front of this door".
P/s: Pinkpau, I love your idea of numbering the pictures like this. I stole your idea. I'm sorry :(
Labels: Assignments, Events