She's three!
"What do you want for your birthday ?" my mum asked.

"I want something new!" she replied in a naughty way. Hahahaha. Kaiwen is so cute yet, extremely naughty and playful that could drive us all crazy.

It is her birthday today. Her third birthday. Time flies and she's already three. Sad to say, never once out of the three time, had I celebrated her birthday with her. Yeah, we're on the long-distant relationship too. ;p She's never been to Malaysia (She's from Singapore too) and I never had holidays that falls on her birthday.

So besides singing her a birthday song through phone line, I wanna dedicate this post to her as an e-gift; that she'll receive only when she's old enough to read this.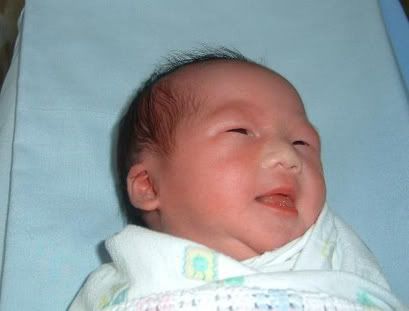 This was the newly born Kaiwen.




When she was barely one. She looked like a little boy because she has a very little amount of hair.


This is the one year old Kaiwen. She has only one cute little tooth two years ago's today. :)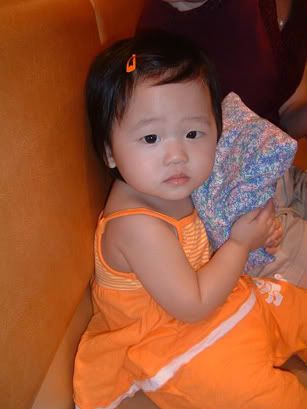 When she's one plus plus plus. Why am I not as fair as her? *Sigh*




The little Kaiwen who wanted to snatch my camera away from me.




And I'm not there, on her second birthday party. This time, she has more teeth.




The smart little girl who went to pre-school before she was 3. Damn smart and active, plus naughty in her school lor!




My little girl shares one common thing, maybe two for having such wavy/curly hair and for being silly. ;p




Slowly, she grew up becoming a poser. :( Dont put the blame on me. I dont see her that often one leh. But I dont know why....


And today,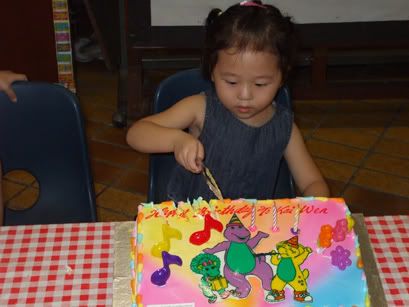 She celebrated her third birthday party in her pre-school for the very first time. I guess she must be very happy having so many little friends with her today.

She's such a big girl now. She has her own ways on doing things and hr attitude. A stubborn little girl that does not want to talk to me sometimes. Hahahaha. Here, I want to wish her, Happy birthday & I hope she grows up being a healthy and smart.



And also a good poser. ;p


Labels: Birthdays