Shots by Shinchan
*Bangs!*


I knew Mr.
Shinchan
through Friendster where I viewed his gallery full of pretty girl and him, asking me for a photoshoot after viewing mine too. But he insisted that we should have a silly-theme photoshoot and not a typical-sexy-girls shoot. He said I'm not under that category. Mean! ;p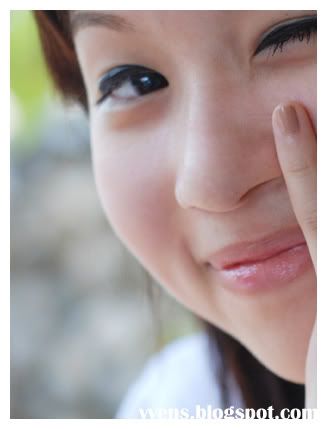 We went to Perdana Lake for the shoot along with two of his assistants. I swear it was a freaking hot day that I sweated before they begin. And there goes my make ups.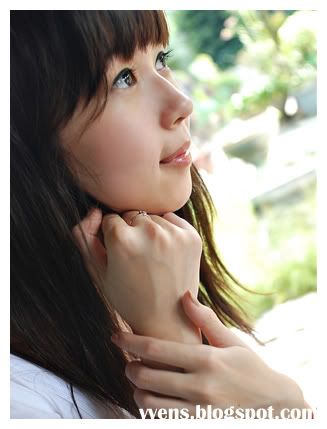 However, the photoshoot went awkward after awhile. Because whatever style I have in me for being stupid, silly and wild does not suit his mood. He seemed uncomfortable with it. I think he cant accept me for being THAT crazy. And so, we changed to the typical photoshooting mode without realising.
I had a bad hair day that day! It was so annoying.


This was taken by his sub-photographer,
Eddie
. I dont look like me.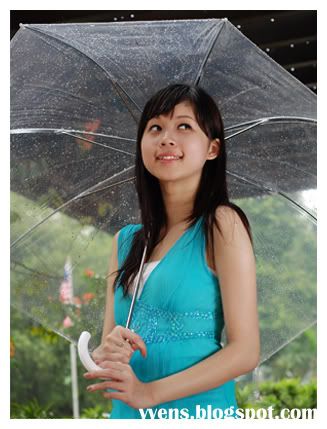 This was taken by him too. Ah! Ugly! Wrong angle. I looked so chubby but I love the rain, real rain, the umbrella and the colour of my top. Contrasting. You see lar my arm, so meaty already. ;p


The flower I bought. I wish it was in pink in colour, shocking pink.




And this, taken by Shinchan would be one of my favourite of the day since he sent me only a few. We took more than 100 that day. My complexion looked prefect here. I have to admit that he did photoshop my face, my pimples quite alot. :)


I will update more when he sends them to me. But actually, instead of taking me in those poses, he should take something silly and cheerful like these;


I love the sky and the model. There were not photoshoped at all. Muahahaha. Silly Carmen, who thinks my readership would increase by talking about her. Haha.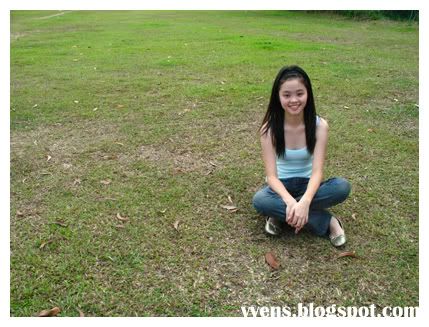 I wanted to lie on the green clean grass there too. The grass was so pretty there. Something healthy, cheerful, silly, funny and nice.




And to climb up on my future car like
Pinkpau
, Su Ann did. ;p
Labels: Photos