Snaps at Singapore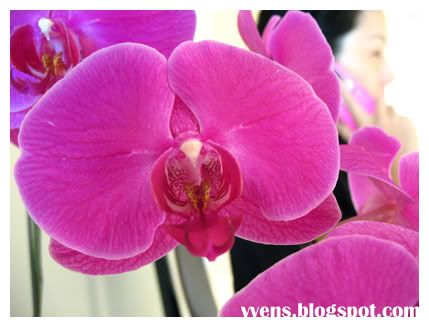 The purple orchid.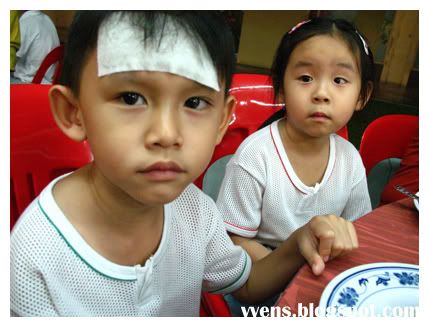 Ivan had fever at one night and was okay the next morning (after puking).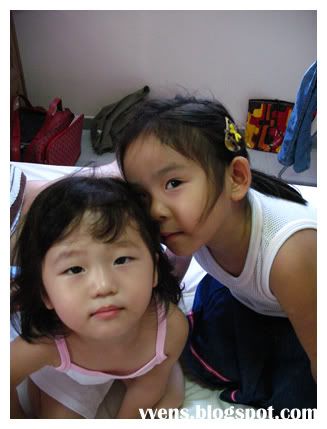 So young camwhore already leh!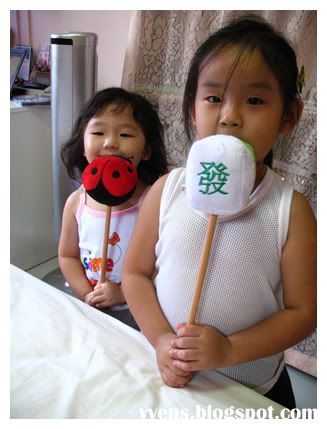 A mini and a giant wanted to whack me with the massaging sticks.




And she was so excited when she saw me "dead" after the whackings.




Both my cousins. :) I like this, so natural and her toes are so clean. ;p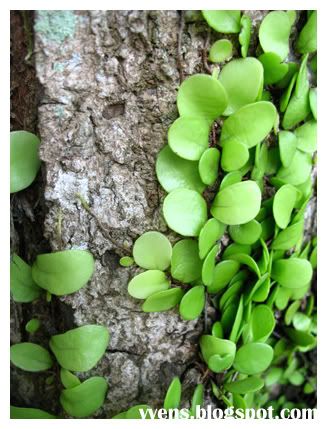 Kaiwen refused to let me take her picture so I took the tree.




But later, she gave in because I let her see herself in my flipping screen. ;p




I've got my fringe trimmed in the saloon where I permed my hair on 31st Dec of 2005.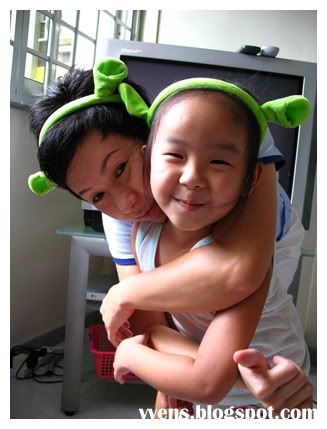 Shreks attack!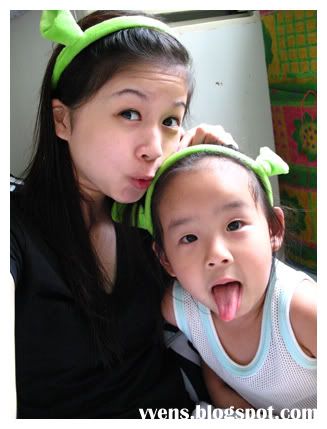 The "white" Shreks under the brigh lightings.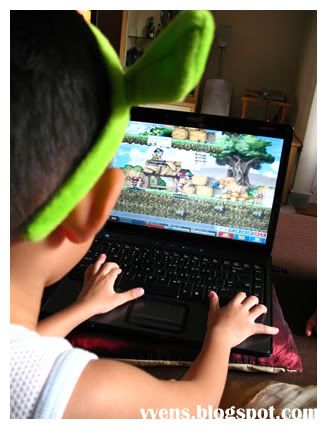 And I caught a Shrek playing Maple.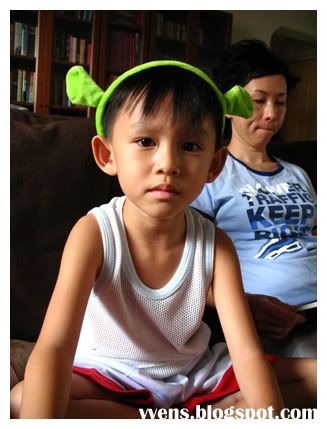 Tadaa! Nice ears boy! :)