One Night in SSG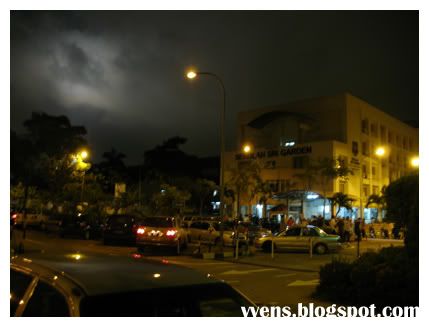 I went back to my high school last night for my juniors' IU night. Oh yeah, I was late for it, and because I was late, the entrance fee is free! ;p I went back with my high school peeps, Carmen and Victor. AHH! I was the lightbulb for a few hours, like this;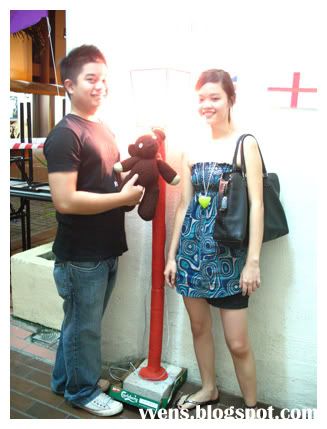 Ahahaha. Very bright leh! ;p But I dont think they'll mind lar. Anyway, because I was late, I missed the first part of the fashion show and some talent performances. But I still get to meet up with some of my juniors and old classmates. There are even more people that I do not recognise. Even the place itself, has changed ever since my last visit.




Back to the programme last night, I had to be honest that it wasnt really great. It was somehow kelam-kabut. It was because the audiences were not coorperative at most of the time. Besides that, the show was an okay.


I dont think I have ever taken a picture with him, except during prom night 2 years ago.





Okok, I stole this picture from Natalie's blog. ;p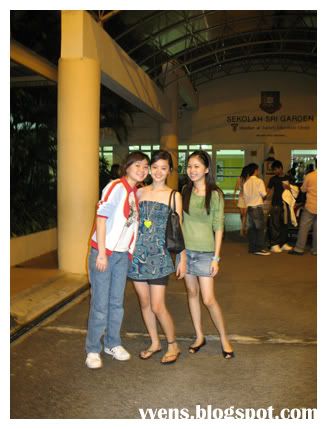 And Phayyan!!!! The girl I havent been seeing for ages! She dint really change. Its still her. :)



Look carefully into the picture above. What do you see behind?


Cant see?




Its a Mini Cooper!




My dream car. And because the theme for the night is "One night in London", they got a London flag-printed cooper there. Cute! Hehehe. How I wished it belongs to me.
Labels: Events