Genting Trip Part 1
This was what we did last night in Genting Highlands' First World Hotel. Girls have always been girls - the camera lovers. :)




From the left, they are Janice, Joan and Joyee.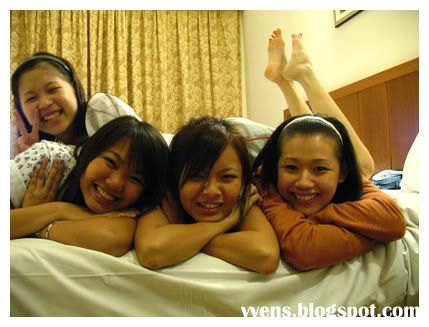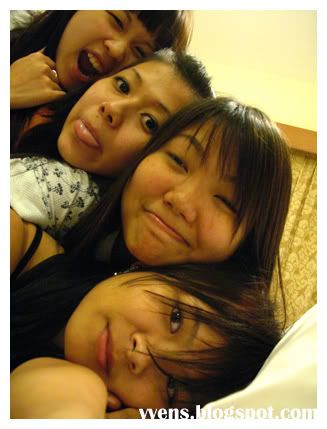 I was so happy bullying them, until I heard them complaining. And decided to take their revenge on me.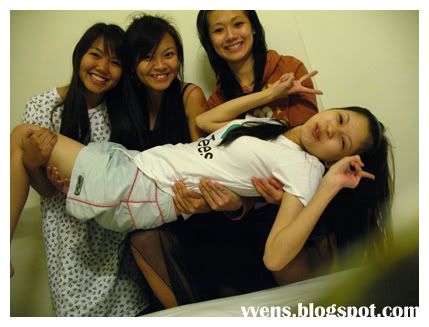 Anyway, forgive me for my ugliness in these pictures. You are seeing my naked face. Then, here are some other pictures.


Playing with the yellowish white wall behind.




Joyee trying to imitate Jay and Joan as the mad fan. ;p


Wa! We camwhored until 1.30am leh. Hahaha. We dint realised until I felt so tired and sleepy. Ish... I'm feeling very sleepy now too, because er... too much of camwhoring. ;p Let's sleep and let me continue part 2 soon!