Wesak's Day
I'm back online! I've got back my charger this morning before going to the temple for Wesak's day celebration. Okok. Now, pictures from the day. :)


The temple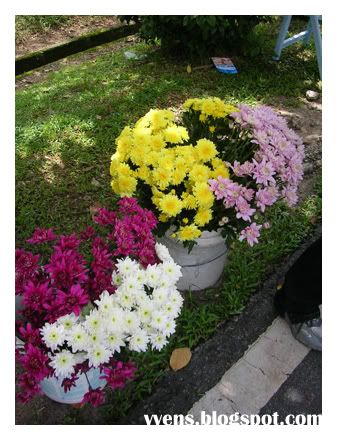 The flowers sold for prayers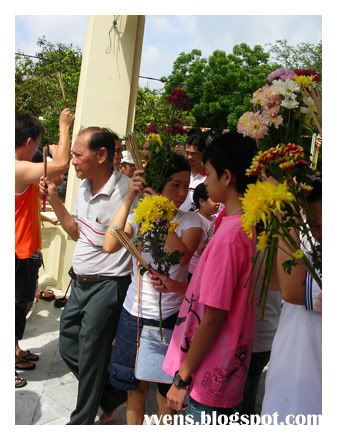 My mum, and my brother in pink.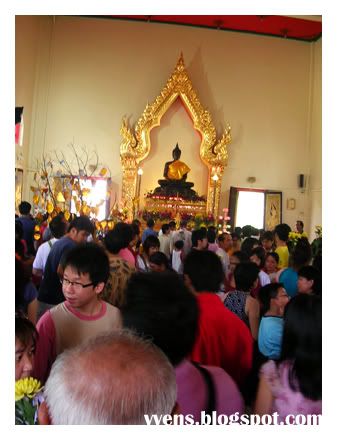 The crowd inside the temple. Sesak jalan tau!


I cant find my shoe when I was out of the temple. Plus, I was kinda unlucky during that time. Someone dropped their joss sticks on the floor and I stepped on the lit ones with my bare foot! OUCH!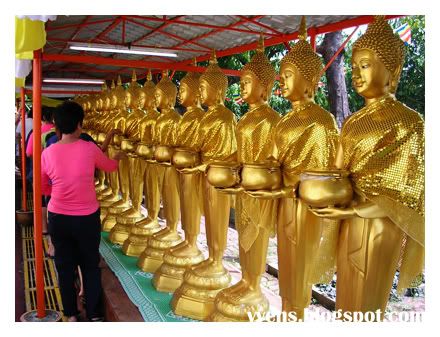 There were quite a number of photographers in the temple too.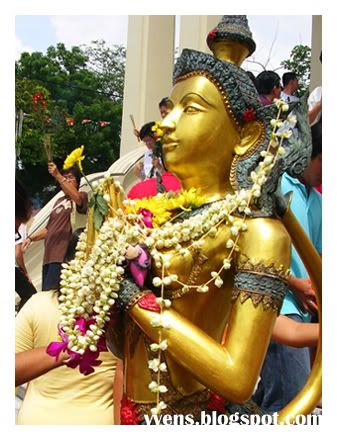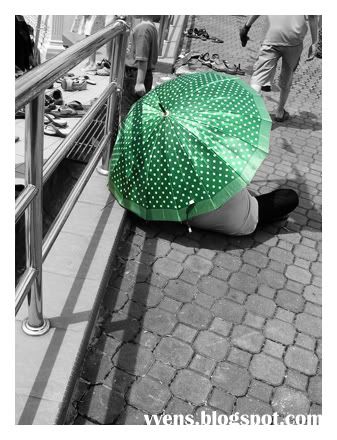 The wheather was so hot that the beggar had to hide under her umbrella like this.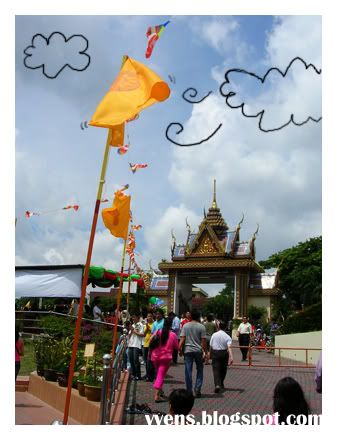 But lucky, it was quite windy.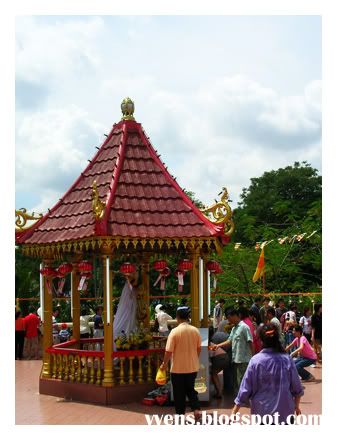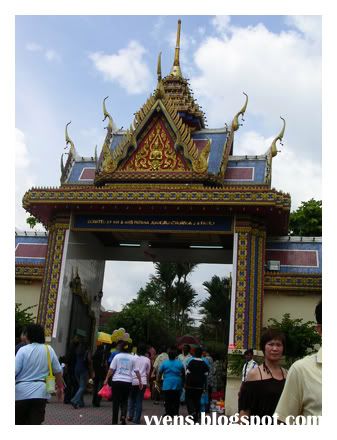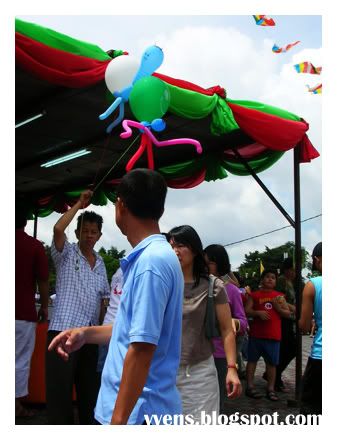 They sell balloons too! I WANT I WANT!!!
Labels: Photos