Mass Colympics 2007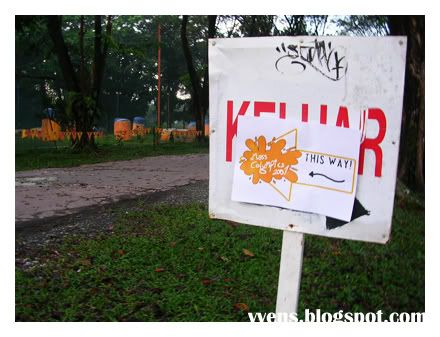 It was the Mass Communication student's sports day yesterday! And to be honest, it was much better and more fun compared to the one last year. Maybe I was sick last year and I did not enjoy it but it was different yesterday. I had so much fun with my gang of coursemate. We had paintball, obstacle course, dogde ball and fear factor.

Althoughy the variety of games were not much but I tell you, paintball alone wins it all! I fell in love with the game. And hahaha, I'm a not bad player too ok. I shot 3 person in my first game and was only killed on my last game by some very very ganas lecturers. I have got a head shot! Hahahaha. And now, I have a small injury on my left arm. It looks like a mosquitoe bite at first but its now a very big blue black wound. Thanks to my colleague who insisted on rubbing it for me. It was so painful after the rubbings.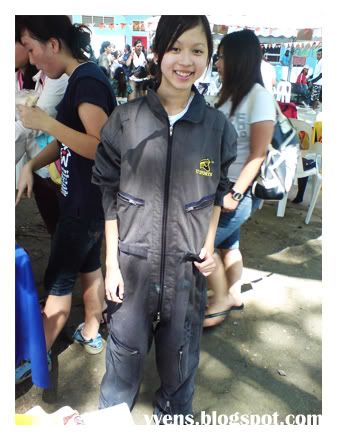 Minus the fun of the game, I really hate the outfit for the game although it looks cool. The smell suck to the max! Hahahaha. I hate the mask. I could not breathe under it. ;p
But overall, I really love the game. I want to play again! And I really hate it when my camera does not work when I need her. My battery went flat yesterday. I only managed to took a few pictures. I know my friends took alot and I think I'm in some of their cameras too. Please send them to me. :)

Okay, no more words but pictures for today (as usual) because I'm very tired. I need to sleep now. Enjoy!

Spot me!



Seriously, I dont know who they are. Hahaha.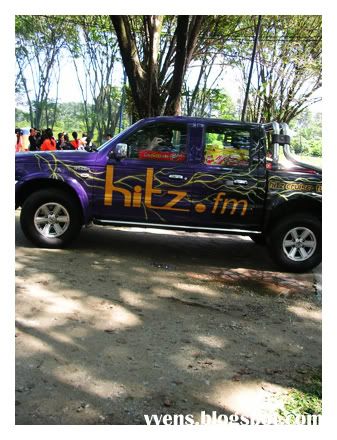 The Hitz. Cruiser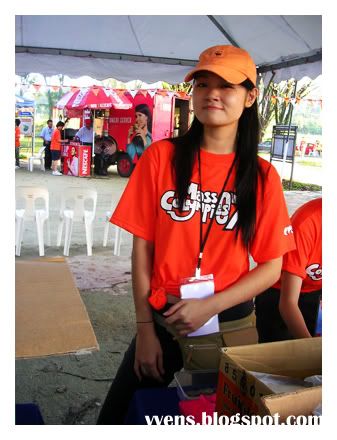 Jing jing - before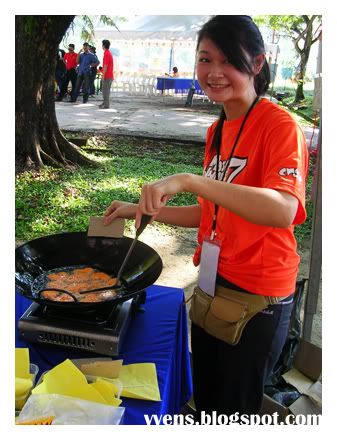 After! The cook of the day.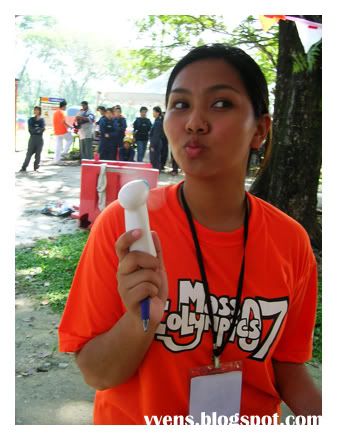 Miss Jacqkie :)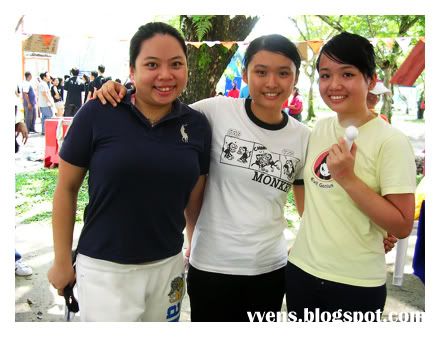 Caroline, Fina and Cindy. Looking HOT!



Carmen, who worked the whole day.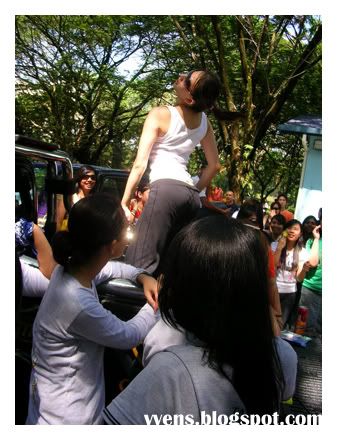 The hot girl dancing.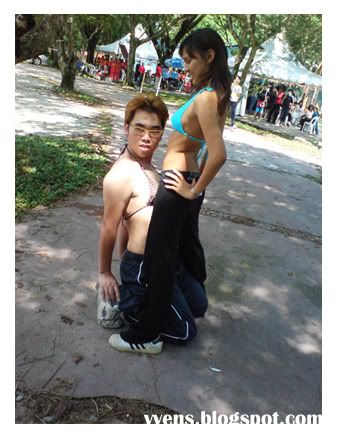 OOPS! But they are hotter! ;p



Edmund and Carmen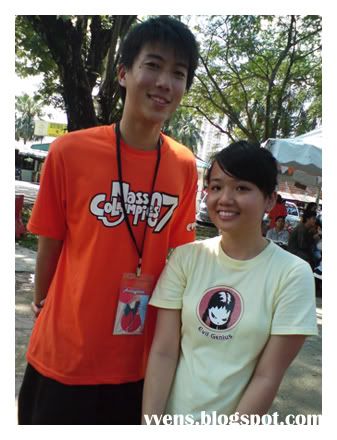 Ash and Cindy



The sem 3 gang...





And my camera went black out! WOOPS! I LOVE MASS COLYMPICS!