Inside my bag...
Okokok, I assumed that I've been tagged by Abby :p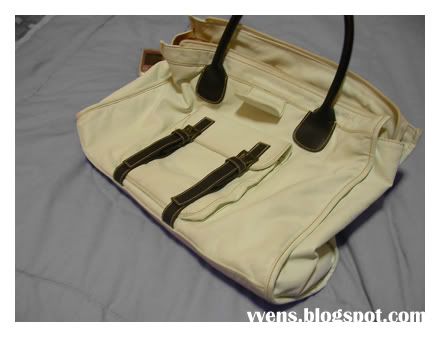 My darling bag that is almost dead. The handles are tearing up due to the heavy things I put in it. Hahahaha..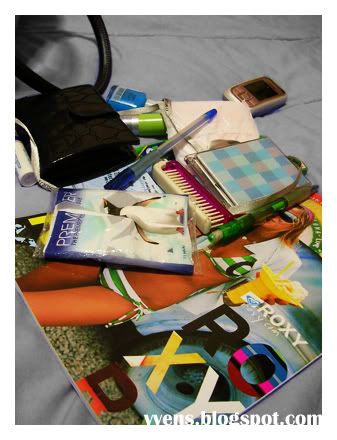 The things were in a mess! I never pack my bags one but I still can look for things easily by just stuffing one of my hand n the bag. Hahaha. Even if I wanna change a bag to use, I would just pour them without packing. ;p

My black boring wallet from FourSkins. I like the design of the wallet. It allows me to put quite alot of cards and most importantly, my picture!

The green stuffs! It was such a coincidence that I have so many geen stuffs. My pendrive, full with assignments. Glister, my mouthspray to keep my breathe clean and cool. Haha. And Polos, no to eat but for something-you'll-know soon. Hehehe.

A pencil and a pen to write down thngs, or to scribble papers when I'm bored. :)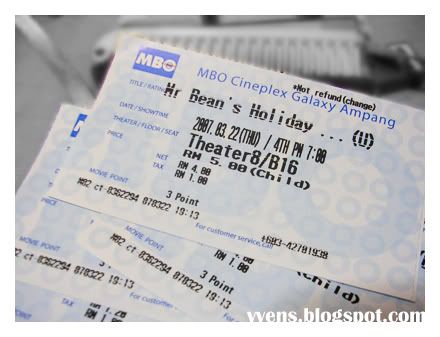 The movie tickets - Mr Bean's Holiday that I watched on Thursday night with my family.



A mini mirror for the vain me and a nail colour that belongs to my friend.



Tissues for you-know-what, lip balm to keep my lips prety and a comb that I dont use. Hahahaha.



The girls' stuff for emergencies. ;p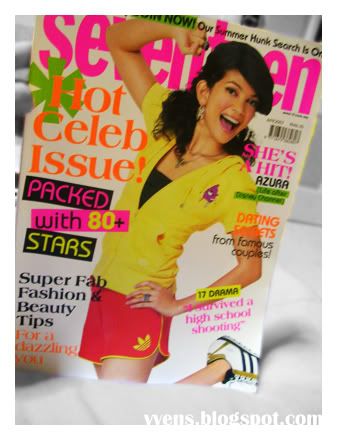 My newly bought Seventeen magazine, the April issue. Hahaha. I havent even read it. Hahaha. Okay, now you know what I have in my bag. Ooh! And something important that will always be in my bag, how can I forget about it - MY CAMERA! :)