Oh Oreo
This is another assignment of mine, to design a brand new advertisement for any product I like. I choose Oreo as my product. I wanted to use so many products you know and I also don't know why I ended up with Oreo. I don't even like them as much as M&M's.



Initially, I want to portray the Oreo with the milk, using my friend as the model. I think the idea was good enough but I wasn't skillful enough to make the idea come to reality. I failed it. I don't even have the time to take pictures of my friend.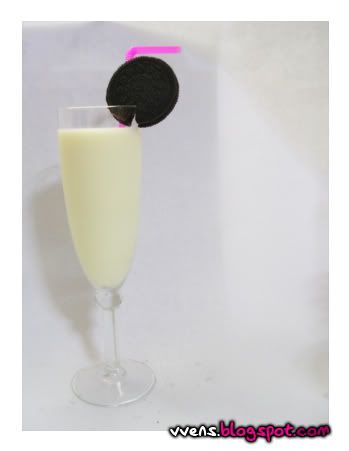 The dateline is near, exam is near and I'm so frustrated about this assignment. My friends are almost reaching the final work but I haven't even started. I'm so dead. I don't even have the mood to start my revision because it is still Chinese New Year. Hahahaha. But actually, exams are starting on Monday. OH SHIT! *faints*
I really could not care more about that assignment. I have loads more of them waiting for me. There is another Communication Research and a Magazine Designing assignment waiting for me. I cannot drag the work. Sigh. So ah, I just cincai on my camera and snapped some pictures of myself with Oreo about an hour ago.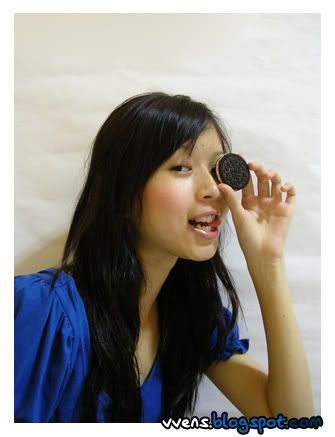 Surprisingly, the pictures came out quite good because this time I was very smart, I set up the white background myself or not you will see the star on my orange wall, my camwhore spot in my room. Oh, I love clean backgrounds. HAHA. At least I'm satisfied with the pictures now. And I need tagline suggestions from you guys! :) Oh please help me. *Puppy eyes*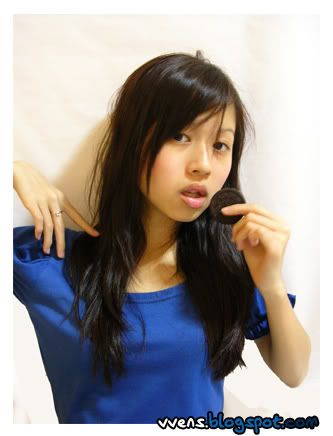 I personally like the picture above (because my hair looks good) but I cannot use that as my advertisement poster because I think its irrelevant lar. Cannot see the cookie somemore. After 9028705643276984276 shots of me and my oreo, which I "edited" by putting 4 layers of cream instead of 1 to make it look a little more obvious, I finally decided to use the picture below.

Hahaha. I know it looks silly and fake but I like it eh. I edited the colour of the Oreos. Looking better than the ones above right! The cookie at the bottom, on top of my lips is real. The rest are duplicated by me. Hahahaha. So, please give me some ideas of the tagline. Pretty please. As my angpau? Hahaha.
Labels: Assignments, Food, Photos