Roar or Purr?
She told me earlier over the phone that she has bought something for me. She said it was jacket. I was so excited because I'm such a maniac that I actaully love wearing long sleeves and jacket in the very hot Malaysia. But after a second of excitement, I went back to the neutral feeling because I know I'll be disappointed as soon as I receive it.

But my heart was screaming when my mum took it out from her huge luggage bag. She has finally bought the right thing for me during her vacations. Previously, she has always gotten me stuffs or clothes which are not-so-nice. I do not feel good if I tell her I dont like them. I know it'll definitely hurt her feelings. But this time, she has really made me happy and proud. Hahaha.

She got me a very very cute jacket that has ears and furry balls!

I love it! And so, I decided to camwhore.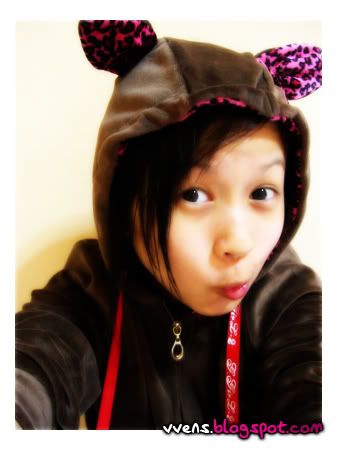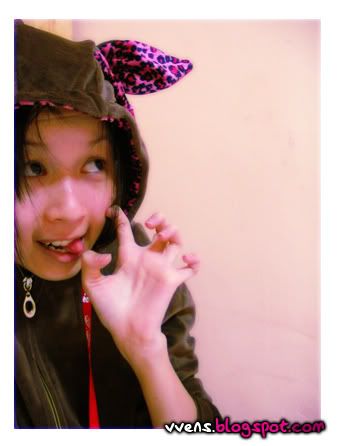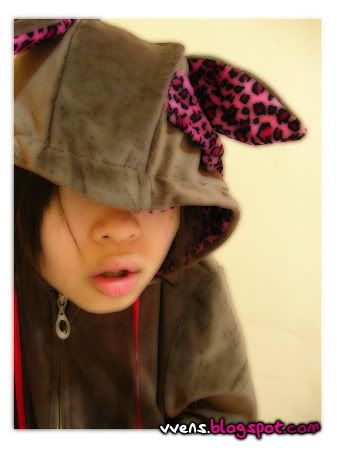 Labels: Photos