Minor Updates
I'm sorry but I've been very lazy to update my blog, to rant about my typical life in college and home. This is because, I've been very very very obsessed to Adobe Photoshop and Adobe Illustrator, and also my new toy!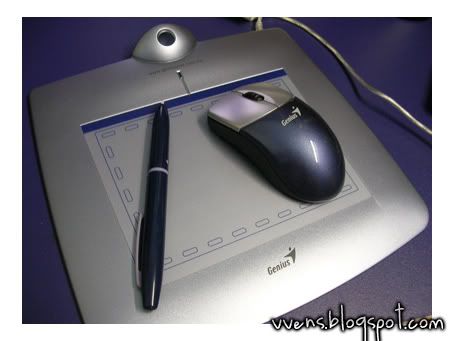 Now, I cant leave my hands away from the pen and the tablet besides typing! They are just so cool and I cannot stop drawing and doodling.

Okay lar, let me do a little updates.

Well, I've done nothing special recently expect that I've been very hardworking looking for part time jobs around. I've found a couple of good jobs but they are not confirmed yet. And I found one job, which was almost a con. The employer was so smart that he wanted us to be under his line as a direct sales instead of just a normal part time job. Haha. I'm so smart that I realised it sooner than the others. I've learnt a small lesson there, not to trust people easily. :)


*Close blogger and continues with my Adobe programmes.*
Labels: Rants