Vvens in Seventeen
Have you grabbed yours?
Thank you, Salad for informing me that I appeared in Seventeen in my tagboard! Hahaha. I seriously have no idea I was in the December issue of it until I was told. And so, I rushed out to grab a copy of Seventeen today.


I flipped over pages and pages once I paid to the cashier. Haha. Was a bit nervous because I dont know how I look in it. In case you dont know why am I appearing in it, it was the Best Friend contest Cindy, Carmen and I joined a few months back. I think the contest details were in the July issue of Seventeen. And because they mentioned Best Friend and not Best Friends, we did not join in three. So, I came out with this idea; Each of us sent one entry! Haahaha. I sent about Carmen and I, Carmen sent about herself and Cindy and Cindy sent about herself and I. So fair and square!


About two weeks later after we sent out the contest entries, someone from Seventeen called me. She told me that I've won the contest. I was so happy at that moment that I forgotten to ask her which friend she meant. ;p So, the one who first came in my mind was Carmen because I thought, I'm the winner mar. We won a movie night and (I think) a hamper from Clean & Clear. I think because, I havent receive anything from them yet.


Anyway, I realised I've got the wrong person just a few hours before the movie night. I wasnt the winner (how sad). Cindy was!!! They called me at the first place because they could not go through Cindy's. Alamak. I felt sorry for Carmen for making her happy in the begining. So we talked to the one who called us, we asked her whether can we bring Carmen along because she was (somehow) the one who confused us. Hahahaha. They were generous! And agreed! Instead of a movie night for 2, we had a movie night for 3!

I can be found in page 67!! HAHAHA.
We were asked to wear either purple or white that night because it was sponsored by Clean & Clear. And so we did. I was rather suprised because there were only 3 of us that night plus a camera lady and the editor of Seventeen, MeiLing. I thought there was supposed to be a big bunch of girls. Besides a premier movie, we were there for a photoshot, for.... the Clean & Clear advertisement (without their product?!?!) It is somehow like a story of 2 girls. Cindy and I took the begining of the story and soon, will be continued by the rest of the winners.

OOH! That's me!!!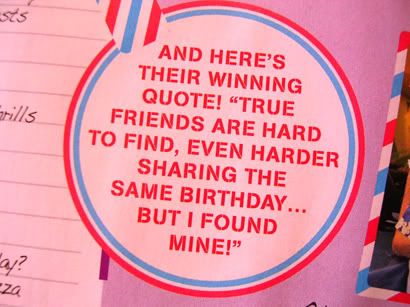 This is what Cindy sent :)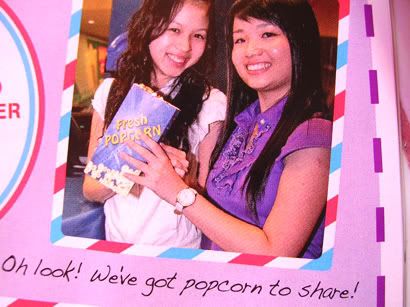 The popcorn Meiling bought, which I later gave it to my brother! Hahaha.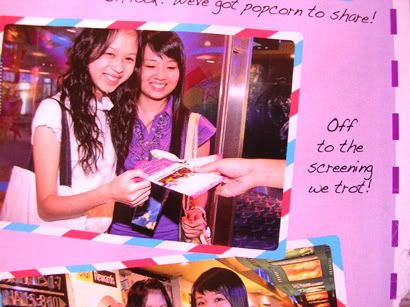 Not hot at all!! Look at my witch-nose. Not nice!!! We must look very happy one you know. ;p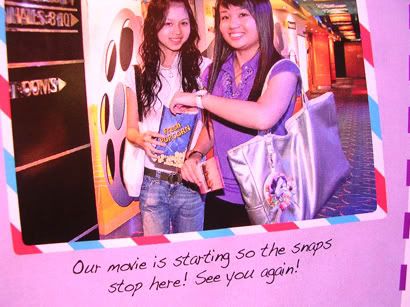 While entering the cinema. We wasted quite alot of frames because I cannot stop laughing. :D
We watched You, Me and Dupree that night in the Cineplex Damansara till late. Hahaha A funny day I've never experienced. I was quite fun, I have to admit. But the next time, I hope i can do modeling for them (like you lar, Ginny)!!



Anyway, I think I've over enjoyed over this. HAHAHAHAHAHA.
Labels: Rants