When We Had Nothing Better To Do...
If you ever wondered what will I do normally when I'm bored. This post will answer to your curiosity.......... We'll cam-whore like nobody's business!! MUAHAHAHA.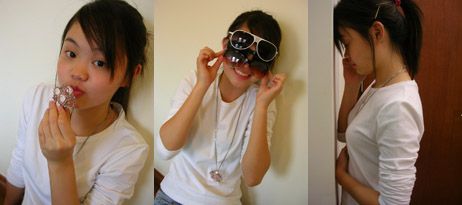 #01 The silly - Carmen.


#02 The blurry - Cindy.

#03 The cheeky - Vivien

............And when three of us meet, we are the 3 big sillies!!!!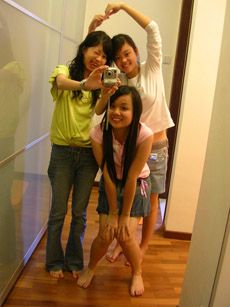 Big mirror rocks!

Fooling around with the shades. Whose shade is nicer?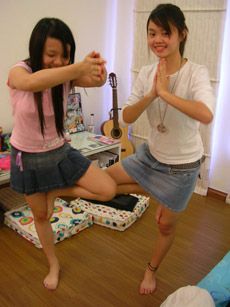 Showing their yoga's skills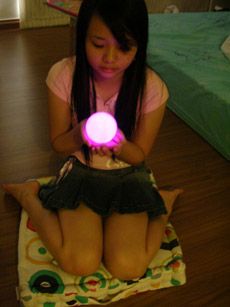 Seeing her future in the magic ball

a normal look

posers wannabe!

Great! We really enjoyed our time and life isnt dull anymore! HAHA. And no! That's not all! Click HERE to view more of us.
Labels: Photos