An Update from Me
I waited for two hours until the blogger allows me to rant. Aiks.

Despite doing the assignments that are currently pilling up like mini mountains on my desk, today, i spent only 2 hours on it. I wasn't at my house for the majority time of the day. My mum pulled me out to SungeiWang, knowing that her little girl is being very stressed up with the works i have to deal with.

I was so mad at her. She brought me out and disallow me to buy what I fell in love with during the shopping. I spotted a nice long white plus gold top in the level3 of SungeiWang. It is only rm60 and i think it is worth it. Unlike some other tops that are common and that you can see it everywhere. This is so cun! And the size is small too!! How often can i find clothes like that? Sigh. I'm so gonna get it when she's not around. Hahahahaha.

Other than the pretty top, I saw a beautiful pair of black round-headed shoes. I like it!! It is also not easy for me to spot a suitable shoes for me. Hahahaha. I have to at least find a black shoe to replace my current top-shoe; a shoe which I'm wearing most of the time. I loev it so much and it is now so old. It's time for me to change. I knew it. And i know i've just bought one 2 weeks ago. But they are different. Aiks. I better save up some cash before i visit them again.

And so, the selfish me stopped her from shopping. I hate to have the feeling of seeing, loving it and NOT getting it. Then, the disappointed me proceeded to my grandparents' place to have our so-called family dinner. Before we go for dinner, we spent 1-2 hours in their place. I had a fun time with the kids. Not forgetting to do some snap-shots with them. Hahahahaha. A must-do thing for me now.

Let's have a update of my little Ivan's fingers and nails.

He try to squeeze some tears infront of the camera; showing how ke-lian is he to the others when we try to pull of his nail. For his own good.


See what I meant? He is acting!!!
And you know what? I never fail to give related-bad names to others. ;p We gave Tammie a name, "Siao-po" which means mad girl in hokkien. She is really mad; the way she acts; abnormally. She is even rougher than her brother. Sigh. She doesn't know that she's a girl. She told me she wanted to have her head bald. *_*

And when you see her the next moment, she is not!!!!! (Just like me, huh!)


I think we are a kind. Hahahahaha. Both mad girls did some cam-whorings too! ;)

There are a few pictures which may not mean anything but i just love them alot. Just some nice pictures i'm able to take. ;p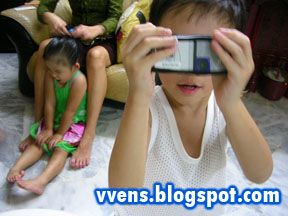 And as soon as they cleaned themselves, we left heading to the nearest restaurant in Pandan Perdana. We decided to give a try on the new restaurant, the Kowloon City which is previously some hawker centre; they have good food there!



No, i don't mean the HongKong style restaurant. They have bad food and high prices. The food are not that bad but not as good as KimGary. ;p So, we dont call the food there awful but just not worth it to the prices they set. I wonder why they closed the hawker centre. It is economic and nice. My brother told me to tell my blog readers not to go there for meal. Lol. This showed how much he hated the food there.
However, the qualities of the food there do not stop me from taking pictures there.! Hahahaha..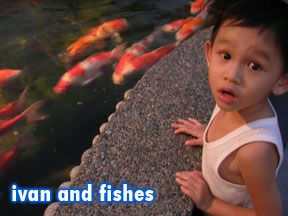 Not only my brother dislike the food there, but as well as my mum and my grandparents. My mum said it is some sort like a trial-and-error process. Not that we not they dont serve good food, we might not give them business until they improve. ;p Hahaha. Funny her. And my grandparents could not accept the "new-modern-food". They still think food at homes are the best. ;)
Labels: Rants